David Beckham's seven-year-old daughter Harper is taking after her dad in the sweetest way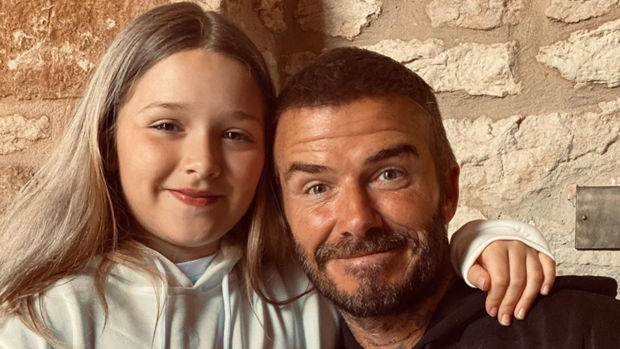 It's no surprise that Harper Beckham is the apple of her father's eye.
And now it seems the seven-year-old is actually taking after David Beckham, by taking up playing soccer.
In a sweet clip on Instagram, the proud former footballer showed a video of Harper "bending it like Beckham".
"Bend it like Harper (BECKHAM)," the 45-year-old captioned the post, which as well as the video, included a photo of Harper tying up the laces on her football boots.
"Look what happens when mummy goes to work!," Harper's mother, former Spice Girl Victoria Beckham wrote in the comments jokingly.
We wonder if Harper will grow up to be the next soccer star of the family!
Although, Romeo Beckham may just give her a run for her money!
Earlier in the week, David shared another sweet post about how he is so proud of all his children.
"I'm so lucky and proud to be your daddy," David wrote alongside a photo of Harper with her three older brothers, Brooklyn, Romeo and Cruz. "Daddy loves you all so so much."