Delicious Kiwi made alcohol-free gin and rum inspired drinks will be your new favourite drop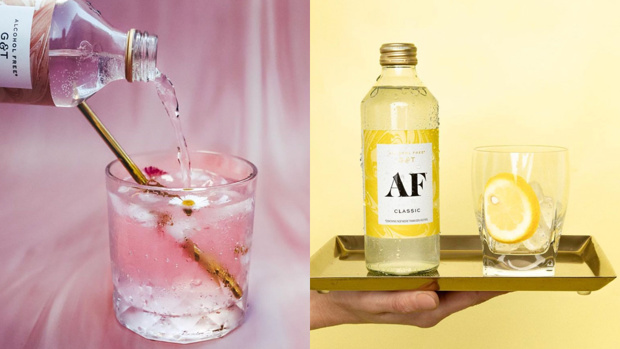 If you're living that dry life this month then we have something that will make it even better!
Introducing AF drinks which make going alcohol-free a no brainer.
Not only do the sophisticated beverages come in a delicious range of flavours that resemble some of your favourite drinks but they contain a special ingredient dubbed Afterglow.
Afterglow is "a 100 per cent natural botanical extract that mimics the pleasant warmth of drinking alcohol" without the harmful effects of alcohol.

Some of the AF flavours include gin-free classic G&T, cucumber and pink grapefruit & rose. There is also the delectable new rum-free rum range of spiced cola and spiced ginger.
Um yum!
Not to mention the tasty brews are also low in sugar, all-natural, vegan, contain less than 80 calories per bottle and are made in New Zealand.
Talk about a guilt-free sip!

AF drinks are available in Countdowns, New Worlds, Farro's, liquor outlets and online now. And during July, you can also get AF on all Koru hour domestic flights on Air New Zealand!
You can also get in the draw to win some AF drinks for yourself with Stace, Mike and Anika. Enter here.
· This article was sponsored by AF.