Demi Lovato opens up about near-death drug overdose in new docuseries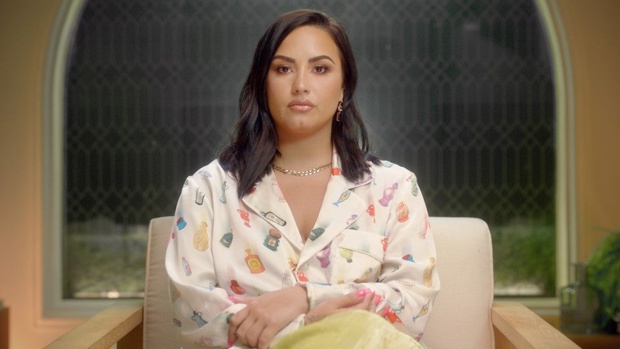 Demi Lovato will front a new documentary about her drug overdose.

The Sorry Not Sorry hitmaker has opened up about her hospitalisation in a brand new documentary, Demi Lovato: Dancing with the Devil, which will be streamed on YouTube in March.

In a post on Instagram, she wrote: "There has been so much that I've wanted to say, but knew I had to say it right. DEMI LOVATO: DANCING WITH THE DEVIL will be streaming free on @youtube starting March 23rd ... Thank you to my family, friends, and fans for staying by my side over the years as I learn and grow. I'm so excited to finally share this story with you that I've held on to for the last 2 years. (sic)"
In a statement, Demi added of her new documentary: "It's been two years since I came face-to-face with the darkest point in my life, and now I'm ready to share my story with the world. For the first time, you'll be able to see my chronicle of struggle and ongoing healing from my point of view. I'm grateful that I was able to take this journey to face my past head-on and finally share it with the world."

Demi previously confessed her anxiety and depression have "come back in waves" during lockdown.

The OK Not to Be OK hitmaker said: "I'm a very social person and so not being able to see people, I've felt very isolated at times and my anxiety and depression has come back in waves and luckily I've done a lot of work and I have tools to help me out with that. There are a lot of people who don't have those tools."
Demi urged others who are struggling not to be too hard on themselves.

Giving her advice, she said: "Just have compassion. Know that you're not alone, that a lot of people are going through exactly what you're going through as well."
- Bang! Showbiz