Did you get fooled by this FAKE Friends movie trailer?
Publish Date

Tuesday, 23 January 2018, 11:30AM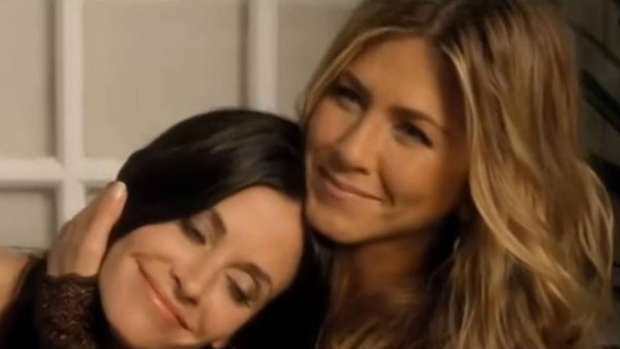 A new trailer allegedly for a Friends movie circulated on the internet over the weekend - sending fans into an excited flurry wondering, could it be?
Since the show that started Jennifer Aniston's career went off the air in 2004 - fans have been hoping it would return for reunion season or movie - like Sex and the City did in 2008 according to DailyMail.
And on Friday a trailer surfaced on YouTube that made it seem like that might finally be happening 14 years later.
But unfortunately, the trailer is a hoax.
Fans convinced this is the real deal have gone wild with excitement on social media.
Fans reacted enthusiastically to the news on social media over the weekend - with many questioning if it was real but expressing their excitement regardless.
One fan wrote: I just saw a trailer for 'I JUST SAW A TRAILER FOR FRIENDS THE MOVIE AND I DON'T KNOW IF IT IS REAL BUT IF IT IS I'M GONNA SCREAM'.
The three-minute trailer released by the channel Smasher is done so well that, even though it's a fake, fans went wild, convinced it was the real deal.
The video, titled The One With The Reunion, even has a convincingly deep voice-over like many other movie trailers.
In the trailer, all of the fan favourite characters seem to reconnect. A scene shows Chandler, played by Matthew Perry, running up to Monica, played by Courteney Cox after they get int a fender bender.
In another scene, Joey, played by Matt LeBlanc, and Ross, played by David Schwimmer, reconnect at a party, and in the next scene Monica and Rachel bond on their front stoop.
And in just two days it clocked roughly three millions views YouTube. 

But after the initial excitement, many fans realized that it was just too good to be true.
Multiple clips in the trailer were ripped from the show Joey and Cougar Town, one of LeBlanc's most recent shows.
Friends was on NBC for 10 seasons from 1994 to 2014 - and brought many people years of tears and laughter from the dysfunctional group of 20-somethings in New York City.
After the Will and Grace reunion was announced in 2017 - fans are itching for another season more than ever.
But as hard as it might be for fanatics to hear - most of the Friends cast expressed multiple times that they have no interest in doing a reunion.
Luckily for them though, every episode is on Netflix streaming and can be watched at any times.
This article was first published on Daily Mail and is republished here with permission.