Disney are set to release 'Home Alone' reboot just in time for Christmas this year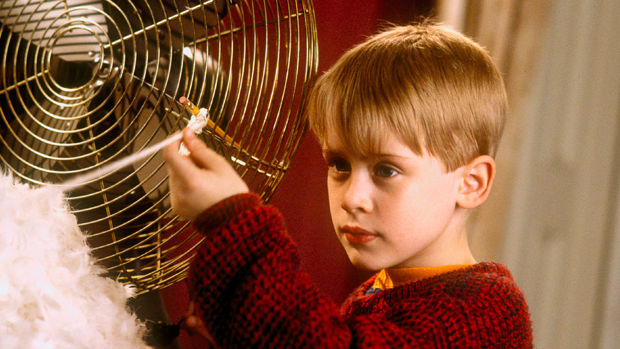 It's one of the world's favourite classic Christmas movies and has held up since the '90s, and now Disney is set to release a reboot Home Alone ...
That's right, there is a reboot of the iconic flick is coming later this year.
The original Home Alone – which launched the career of child star Macaulay Culkin - was released more than 25 years ago and Disney chairman Bob Iger says that now is the perfect time for the movie to be "reimagined" for a "new generation".
While the reboot will take thematically from the original Home Alone movie, this time around it will follow "a mischievous and resourceful young boy who has been left behind while his family is in Japan for the holidays" Max Mercer - played by Jojo Rabbit star Archie Yates.
The likes of Kenan Thompson, Timothy Simons, Pete Holmes, Ally Maki, Chris Parnell, Ellie Kemper and Rob Delaney are also set to star in the film - as well as a cameo from Devin Ratray who played older brother Buzz in the original Christmas films.
The new movie, which is currently in post-production is directed by Dan Mazer - who is known for his work on titles such as Borat and I Give it a Year - and was written by Saturday Night Live duo Mikey Day and Streeter Seidell.
The 2021 Home Alone reboot is set to be released this coming November on Disney+ just in time for Christmas.