Disney just introduced its first-ever gay lead character in heartwarming Pixar animation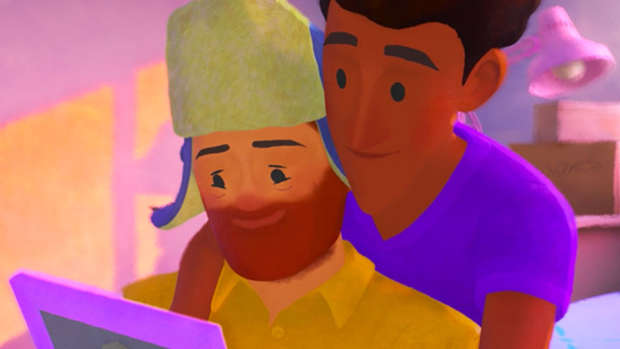 The world has been waiting for it, and now Disney finally introduced its first-ever gay lead character in its first LGBTQ storyline.
Pixar's brand new adorable short animation Out tells the story of Greg, who is unsure about how his parents will react to his big secret: that he's gay.
But with the help of his faithful puppy and some magic, things work out in a way you wouldn't expect.
The heartwarming animation - written and directed by Steven Clay Hunter - runs for just 9 minutes, but definitely has a big impact.
Out is one of seven films in Pixar's SparkShorts feature.
According to Pixar president Jimmy Morris SparkShorts aims to "discover new storytellers, explore new storytelling techniques, and experiment with new production workflows."
"These films are unlike anything we've ever done at Pixar, providing an opportunity to unlock the potential of individual artists and their inventive filmmaking approaches on a smaller scale than our normal fare."
Out is available to watch now on the Disney+ streaming service.