Dr Pimple Popper challenges 'popaholics' to guess what this lump is
Publish Date

Friday, 14 July 2017, 11:55AM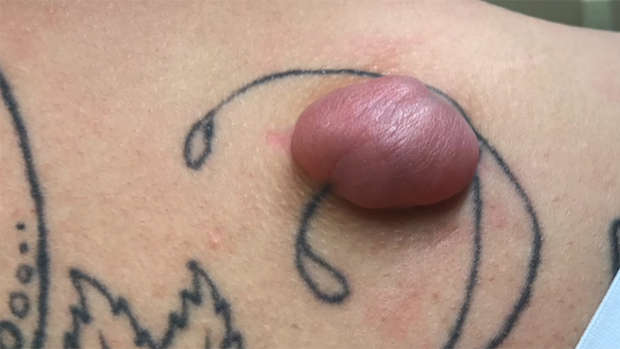 Warning: Graphic Content
Dr Pimple Popper's popular video channel has amassed more than one billion views.
And while it's not for everyone, it's clear there's an army of "popaholics" who just can't get enough her pus-oozing pimple clips.  
Now the Californian dermatologist has challenged viewers to guess what her patient's diagnosis is in her latest video, the Daily Mail reports. 
Normally able to take on any lump or bump – even the size of a golf ball – the pimple expert was left baffled by the woman's golf-ball sized lump on her shoulder.
And as she gets to work on it, she soon realises she is unable to remove the stubborn mass.
After having made an incision and fishing around inside, Dr Sandra Lee, discovers intriguing "hard bits" protruding out of the growth. 
She exclaims, "They're almost like little teeth coming out of there."
When she first assessed the patient, she noted that she could feel "something hard under there".
And while she said she had an idea what it was, Dr Lee decided to take a sample and halt the procedure until she knew for sure.
The video then shows the woman's lump being stitched back up before shots of the sample under a microscope are shown.
Unfortunately, if you're wanting an immediate answer, Dr Lee does not provide one and leaves us guessing until her next instalment.  
What's your diagnosis? Some of the problems Dr Pimple Popper frequently deals with are epidermal and cysts or lipomas. Or is it something entirely different?
The video has been had more than 620,000 views.
This article was first published on Daily Mail and is republished here with permission.