Duchess Kate shares sweet new family photo of Prince William with Prince George, Princess Charlotte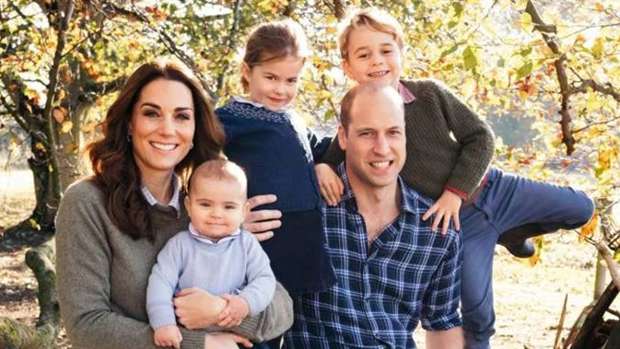 The Royals are spreading the love and doing their part in the battle against Covid-19, while applauding those on the front line.
The Duke and Duchess of Cambridge took to Instagram to share a sweet never-before-seen photo of Prince George, 8 and his sister Princess Charlotte, 5, volunteering. 
The snap was taken by none other than Duchess Kate and shows Prince William holding an umbrella over his children as they deliver food parcels."
"As we approach the end of Volunteers Week The Duke and Duchess of Cambridge are pleased to share a new photo taken by The Duchess as they played their own part in the national volunteering effort," the photo was captioned.
"In April, The Duke and Duchess and their family visited the Sandringham Estate where they packed up and delivered food parcels to isolated pensioners in the local area."
The post coincided with Queen Elizabeth II's address to volunteers, where she said: "I send my best wishes to all those who give themselves so freely and selflessly in the service of others."
Meanwhile, Prince William has let slip about the secret role he has been taking on during lockdown.
William revealed that he's has been trained as a Crisis Volunteer to help "support anyone, anytime, whatever their crisis may be."
William revealed his role while on a group Zoom call with Kate Middleton.
"I'm going to share a little secret with you guys," he added. "But I'm actually on the platform volunteering."
Earlier this year the royals shared their appreciation for all the medical workers fighting against Covid-19.
Taking to social media, Kate Middleton and Prince William shared an adorably sweet video of their three children, Prince George, 8, Princess Charlotte, 5, and Prince Louis, 1, 'clapping for carers'.
Alongside the Instagram video, was a caption that read: "To all the doctors, nurses, carers, GPs, pharmacists, volunteers and other NHS staff working tirelessly to help those affected by Covid-19: thank you."
The touching video shows the three young royals smiling and clapping. At one point Prince Louis looks up at his older siblings, and Princess Charlotte lets out an adorable giggle.