dumped ear-less cat finds life after being rescued
Publish Date

Sunday, 23 April 2017, 3:55PM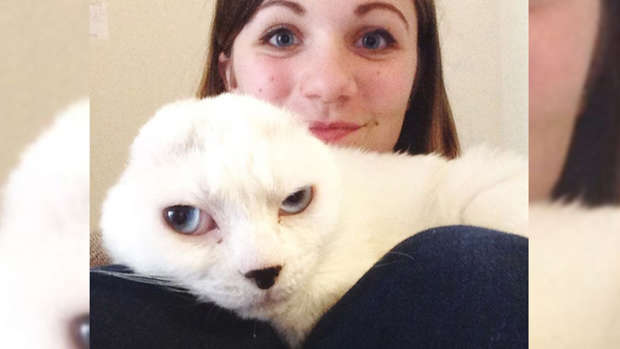 If this story doesn't warm your heart, we don't know what will!
Meet Otitis, a 10-year-old earless cat that was abandoned by his original owners because they couldn't raise him. The unique cat has since been taken under the wing of his new mother, Molly, who claims that they both need each other for cuddles and emotional support.
The story has been circling the globe because of Otitis unique condition and the beautiful story of Molly's warm heart, who's love has rejuvenated the once weak cat. In a POPSUGAR article, Molly explains that he's people and a very curious cat, that snores in her ear at night while sleeping on her pillow.
Molly explains that "rescuing him was the best thing" she'd ever done! You can check out more of their story and images on Instagram.