Ed Sheeran and Elton John recreate 'Love Actually' scene to announce new Christmas song collab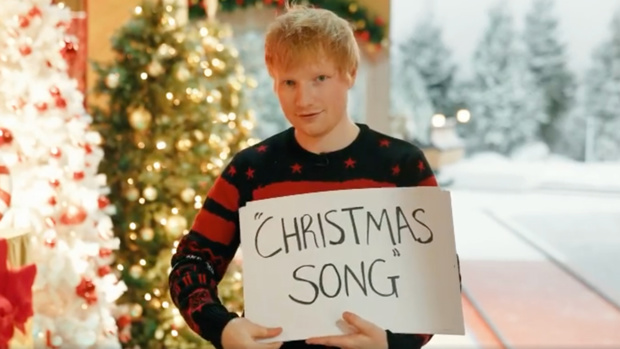 Christmas is nearly upon us, which means it's time to turn up the Christmas-themed tunes!
And now there is another track coming that we can't wait to add to the holiday playlist.
Ed Sheeran and Elton John have teamed up for the festive season to release a brand new Christmas song together.
The British music stars took to social media to share a sweet announcement for the song - simply titled Merry Christmas - by recreating THAT iconic scene from Love Actually.
The video shows Ed knocking on Elton's door holding cards that read: "Hello. Last Christmas I received a call from my mate Elton John and he told me we should do a 'Christmas Song'. 
"And I replied 'Yeah. Maybe in 2022.' But I actually wrote the chorus that day and here we are. Our Christmas song 'Merry Christmas' is out this Friday. Go pre-order or pre-save it now. It has sleigh bells. A lot of them…."
Alongside the adorable video they revealed that the song would be out this Friday and that "all UK profits from this year's Christmas period will go to the Ed Sheeran Suffolk Music Foundation and the Elton John AIDS Foundation".
The duo also shared a snippet from the music video for Merry Christmas, which is also out this Friday.
"This was an absolute blast!" they captioned the clip.
We can't wait to hear the song in full for ourselves!