Ed Sheeran drops brand new teaser for his song 'Bad Habits' and it sounds epic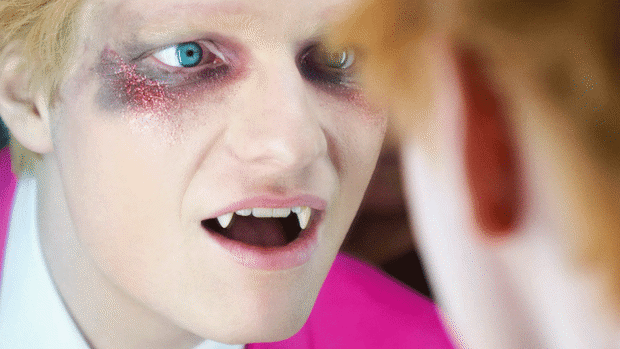 Ed Sheeran has dropped a teaser for his brand new song and it has us so excited.
Sharing a 20-second clip to social media, the singer unveiled a snippet of the track titled Bad Habits and it sounds like a straight-up banger!
"Excited for you to watch this one," Ed wrote on Instagram alongside the video.
"Bad habits lead to late nights ending alone / conversations with a stranger I barely know / swear this will be the last but it probably won't / I've got nothing left to lose or use or do / My bad habits lead to you," Ed can be heard singing in the bass-heavy track.
The video also shows the British star in a bright pink suit while sporting dark eye shadow and vampire teeth.
Last week Ed took to Instagram to tell his fans how excited it was for them to see the new video after seeing the music video's final cut. 
"Can't wait for you to see the Bad Habits vid," Ed wrote alongside his video message.
We can't wait to watch the full video when it comes out on June 25 at 4pm.
Set your reminders now!