Ed Sheeran grants dying boy his wish by hanging out with him backstage
Publish Date

Tuesday, 25 April 2017, 1:17PM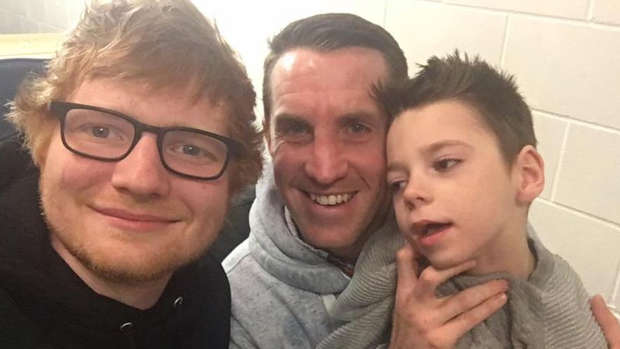 It seems that Mr. Sheeran can do no wrong these days, and he's proved it yet again by making this young lad's day/week/month/life.
Despite his insane schedule, Ed managed to take a few minutes and meet this little guy backstage at his Manchester Arena gig last night.
Ollie, the little guy in question, has been diagnosed with a rare genetic illness called Battens disease. This means that he suffers from vision problems, loss of motor skills, decreased muscle mass and body fat, curvature of the spine, and severe epilepsy.
His parents created a Facebook page to raise awareness, raise money for a cure, and share exciting news about Ollie.
And yesterday it featured the most exciting post to date.
Apparently Ollie knows all the words to Ed's songs and, when he could, would stand in front of the TV and sing along to them.
It's going to be a hard road for Ollie and his parents, but Ed has made it just that little bit easier with this amazing gesture.