Ed Sheeran reveals secret battle with substance abuse
Publish Date

Saturday, 21 October 2017, 12:11PM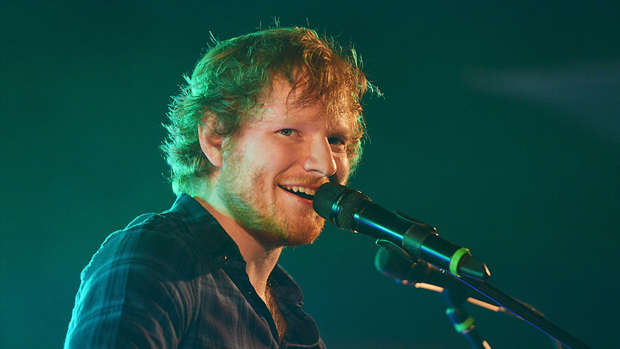 Ed Sheeran has revealed a secret battle with substance abuse, which caused him to take a year-long hiatus from the music industry.
The singer-songwriter, 26, admitted his sudden rise to international fame affected him in a negative way to the extent that he "started slipping into" dangerous habits, the Daily Mail reports.
Speaking during Saturday night's forthcoming episode of The Jonathan Ross Show, the Shape Of You hitmaker credited girlfriend and childhood friend, Cherry Seaborn, 24, with pulling him back from the brink.
Discussing his meteoric rise to sudden fame, the British musician explained: "I didn't really have any growing up time into getting famous. I think you need to, when you get into the industry, adjust to it - and I didn't adjust because I was constantly working on tour.
"And all the pitfalls that people read about, I just found myself slipping into all of them. Mostly, like, substance abuse. I never touched anything. I started slipping into it, and that's why I took a year off and buggered off."
Sheeran said while his problems all started off "as a party", the situation gradually deteriorated, and he realized he needed to address his demons when concerned friends and family members intervened.
He explained to show host Jonathan Ross: "I didn't really notice it was happening. It just started gradually happening, and then some people took me to one side and were like, 'Calm yourself down.'
"It's all fun to begin with, it all starts off as a party and then you're doing it on your own and it's not, so that was a wake-up call and taking a year off."
Sheeran did not specifically state which substance he was using, but has been open about his heavy drinking in the past.
The musician used the year-long hiatus to address his issues, and said his girlfriend of two years Cherry Seaborn was a "real help" during the period.
He explained: "I focused on work, and I can't work under the influence, I can't write songs under the influence, I can't perform under the influence - so the more I worked the less [that happened].
"I've worked my whole life to get to where I am and you can't lose that over something that you do in your spare time."