Everything you need to know about the real Gypsy Rose case now you've finished true crime show 'The Act'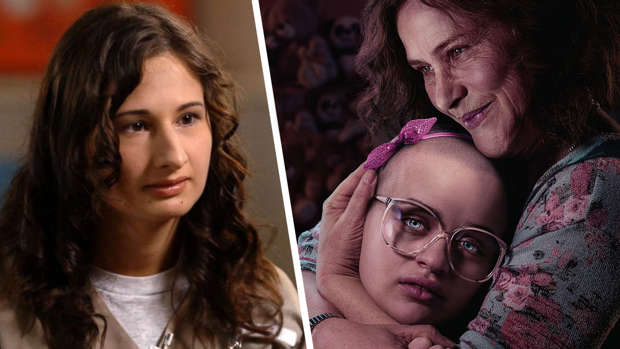 When it was announced that Hulu's The Act would be available to watch in New Zealand, we couldn't wait to absolutely binge the whole thing. 
Exclusive to Lightbox, the series tells the startling, stranger-than-fiction true crime story of Gypsy Rose Blanchard (played by Joey King), trying to escape her overprotective mother, Dee Dee (played by Patricia Arquette).
During her pursuit to escape the toxic relationship, she finds that her life has not been what it seems, uncovering a secret that results in murder.
Now that all 8 episodes have been released, we thought we'd get you up to date on the REAL case and news surrounding the series.
SPOILER ALERT
Gypsy Rose is eligible for parole in 2024
in July 2016, Gypsy Rose pleaded guilty to second-degree murder and received 10 years in prison. Up until then, she had already served one year in Greene County Jail. 
In an Interview with Dr. Phil, Gypsy said she feels her sentence is too harsh. "I believe firmly that, no matter what, murder is not okay. But at the same time, I don't believe I deserve as many years as I got," adding "I don't believe that I'm in the right place to get the help that I need."
She is eligible for parole in 2024, just five years from now. Gypsy's father, Rod, started a Change.org petition to free her earlier due to the unusual circumstances surrounding Gypsy's motive. The petition currently has more than 17,000 signatures, however, it is unlikely she'll be released any earlier.
Nick Godejohn will always love Gypsy Rose
While Gypsy is halfway through her sentence for the murder of Dee Dee Blanchard, Nick Godejohn is still in prison, where he will remain for the rest of his life.
Godejohn told 20/20 "I loved Gypsy to the point where I would do anything for her. I've proven that with what I did," he says. "Unfortunately, because of how far I went, I feel as if she's betrayed me. I feel that she's abandoned me." He went on to say "I truly believed that she was, like, my soulmate. There is a part of me that will probably always love her, but she's hurt me so badly. I guess you could say my feelings got the best of me. I ended up loving someone way too much."
Gypsy is thriving in prison and is totally healthy
Even though Gypsy Rose suffered horrendous medical abuse at the hands of her Mother, Gypsy Rose is currently doing fine health-wise.
Luckily "There has been no long-term side effects from all the medication her mom had given her. She has a clean bill of health, thank God," said Gypsy Rose's stepmother Kristy in the Springfield News Leader. 
Kristy also noted that Gypsy is "thriving" in prison. adding that Gypsy has a job, attends classes, and enjoys photography.
"Despite everything, she still tells me that she's happier now than with her mom, If she had a choice to either be in jail or back with her mom, she would rather be in jail."
Gypsy Rose is now engaged to a 'pen-pal'
American magazine, In Touch Weekly, initially broke a story confirming Gypsy's engagement, sourcing family friend Fancy Macelli as saying, "She keeps him very private. We're not going to release his name or anything like that, but she does have a fiancé. That's something she wouldn't have ever been able to do with her mom: be engaged." 
Her fiance (whose identity has been kept secret) did not provide her with a ring, instead, it was given to her by a fellow inmate at Missouri's Chillicothe Correctional Center.

"Another inmate was getting divorced and gave her that for her to just have so that she could feel good about it," Macelli told E! News. "They'll go together and pick out rings, obviously later at a time when she's out and they could do that and have their own intimate moment."
Joey King worries how the real Gypsy will respond to The Act
The Actress who portrays Gypsy Rose Blanchard is legally unable to communicate with the real Gypsy, and while she believes they told her story well, is worried about the response.
Gypsy Rose is not on board with The Act
While Gypsy Rose is not able to watch The Act from prison, she is already against the show.
"I feel it is very unfair and unprofessional that producers and coproducer Michelle Dean used my actual name and story without my consent and the life rights to do so. Therefore, there will be legal action taken against the show's creators" she said to Bustle via email.
She is, however, looking forward to watching the documentary about her case Mommy Dead and Dearest. "Gypsy has basically had the entire film narrated to her," said the director in an interview with Refinery 29. "She is really excited to see it."