Fans point out the Friends plot holes we never noticed before
Publish Date

Tuesday, 16 January 2018, 1:30PM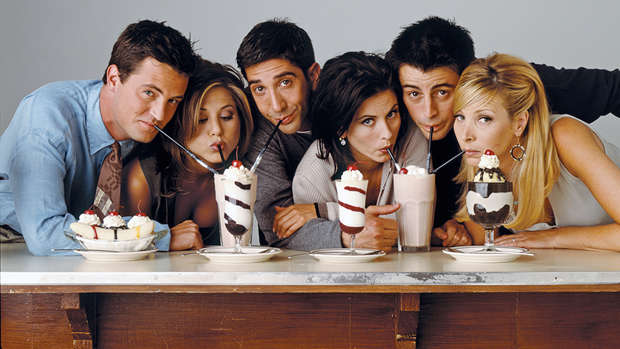 Friends will always hold a special place in our hearts.
However, as fans devour reruns of the old favourite, many have noticed some rather inconsistent storylines.
With many viewers watching the sitcom for the umpteenth time they have begun to spot plot holes that had initially escaped their attention.
From narratives that drastically change from one season to the next to continuity errors only true fans would spot, Daily Mail lists the major mistakes you might have missed.
THE GANG'S FOREVER CHANGING AGES
The ages of the six central characters dart back and forth throughout the ten series, remaining inconsistent with the on-screen time.
Ross Geller (David Schwimmer) is listed as being 29 throughout seasons 3-5 despite the three series featuring various Thanksgiving and Christmas episodes suggesting a change in the year.
Equally season 7 implies that Rachel Green (Jennifer Aniston) is the youngest of the group as she is last to turn 30. However, season 1 listed Joey (Matt Leblanc) as the youngest character at 25.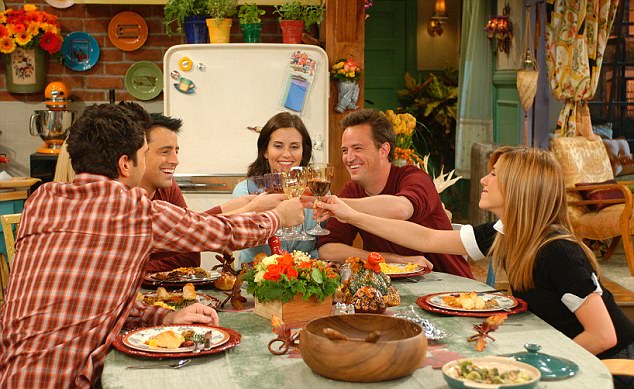 THE INCONSISTENT BIRTHDAYS
Both Ross and Rachael are listed as having different birth dates throughout the series.
In the episode where Ross visits the hospital after injuring his hand, he tells Joey that his birthday is October 18. However, in an earlier episode, he tells Gunther (James Michael Tyler) that his birthday is in December.
In the same episode, Rachel tells Gunther that her birthday is in May, but had previously revealed that she is an Aquarius meaning it would have to be in either January or February.
CHANDLER AND RACHEL FORGETTING ONE ANOTHER
In the pilot episode of the sitcom, we see Rachel arriving at Central Perk coffee house having run out on her wedding to Barry.
She is introduced to everyone in the group (apart from Ross) by Monica Geller (Courtney Cox) whom she grew up with, including Chandler Bing (Matthew Perry).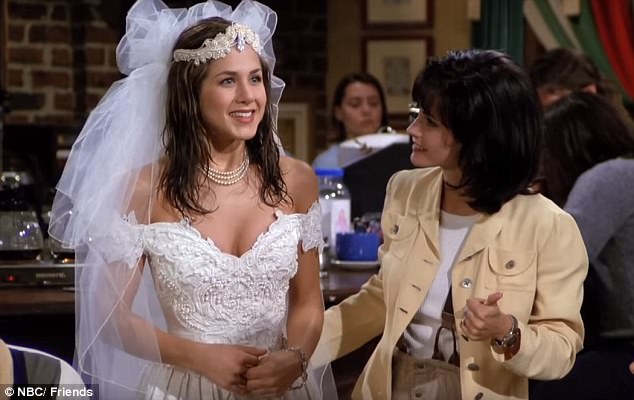 However, fans may notice that this is inconsistent with a later storyline which sees Chandler and Rachel attending Geller Thanksgivings on several occasions, and in an episode from season 10, the pair is seen kissing in a flashback to Chandler's college years.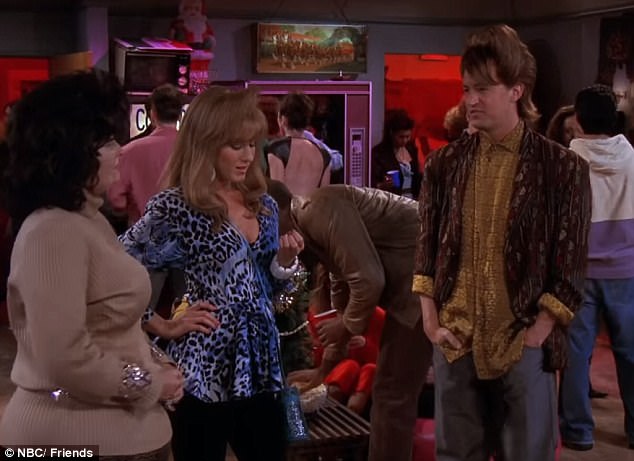 PHOEBE'S UNDERSTANDING OF FRENCH
In season 10 we see Phoebe Buffay (Lisa Kudrow) attempting to teach Joey how to speak French for an audition revealing that she is fluent in the language.
However, two seasons earlier Phoebe fails to understand the meaning of 'sous chef' mistaking Monica's sous-chef for her boss.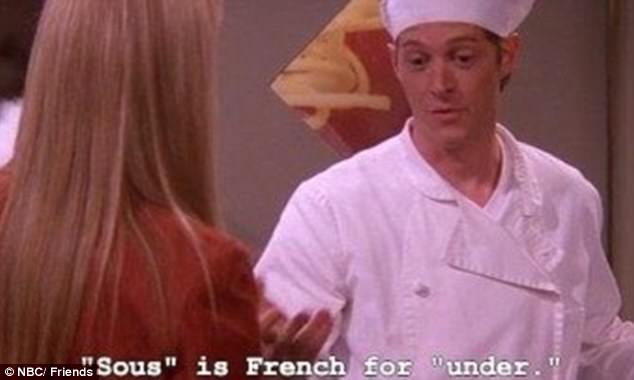 ROSS' AVERSION TO ICE CREAM
In the episode The One Where Chandler Doesn't Like Dogs, in season 7 Ross admits to the group that he doesn't like ice cream because it is too cold.
But in season 2 we see him sharing an ice cream with his pet monkey Marcel and is again seen enjoying the dairy treat with girlfriend Elizabeth in season 6.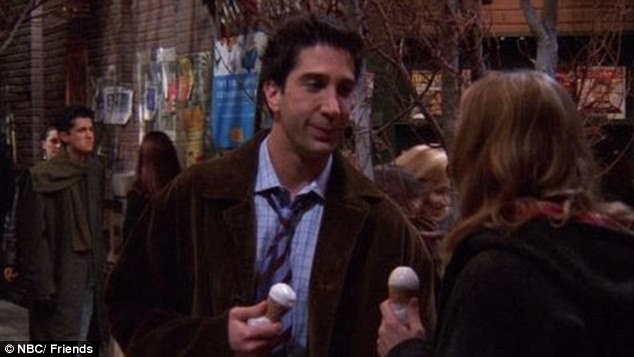 BRUCE WILLIS GOES UNNOTICED
Chandler, Ross and Joey have all voiced their appreciation of the movie Die Hard in various episodes of the sitcom.
It, therefore, seems an unusual choice for the producers to select the film's lead actor Bruce Willis to star as Rachel's lover Paul Stevens in season 6.
None of the three central male characters acknowledges the resemblance between Stevens and the Die Hard protagonist John McClane.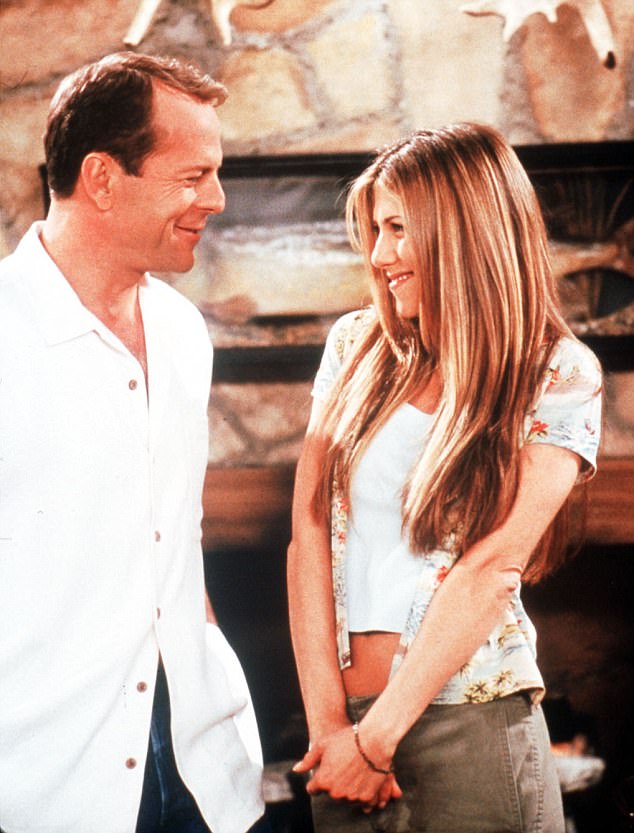 THE CONFUSION OVER ROSS' VIRGINITY
In season one of Friends, Ross reveals that his ex-wife Carol Willick is the only woman he has slept with at that point, meaning that he lost his virginity to her.
However, this is problematic with a later episode in season 7 where Chandler reveals that Ross slept with 'the cleaning lady' from their dorm during college.
If this was true it would mean that Ross had previously had sex before getting together with Carol. 
CHANDLER'S CLAIMS HE CAN'T CRY
In series 6 in an episode called The One Where Chandler Can't Cry, the gang are seen trying to force some tears from Chandler after he claims he is unable to cry.
However, fans of the show will be well aware that Chandler has cried in several prior episodes including during his break up with Kathy in season four and when he was asked to be the best man at Ross' wedding in the same season.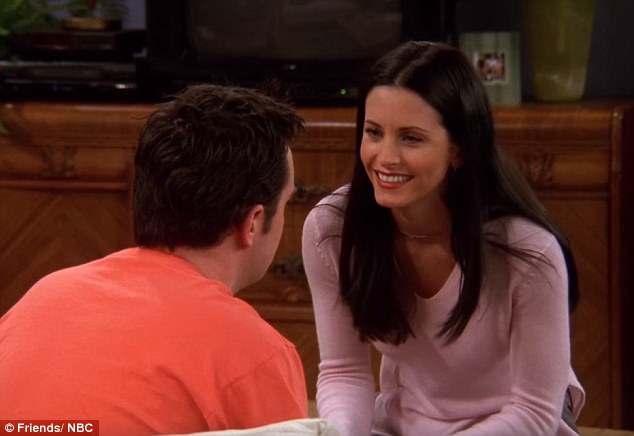 THE CHANGE IN WEDDING VENUE
Fans of Friends will remember that Chandler was inspired to propose to Monica after learning that she had put their name on the waiting list at the museum for their wedding venue.
However, when it actually came to the wedding in season 7 it transpires that the couple's wedding venue was another location entirely.
The characters make reference to the fact that they are in a hotel several times with Joey and Chandler both making trips to 'the hotel gift shop' throughout the wedding day.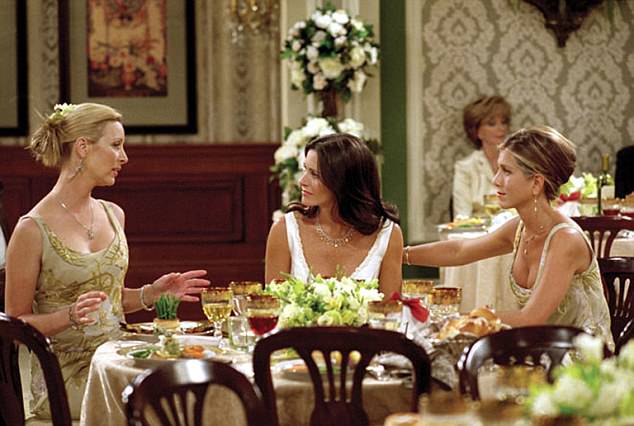 THE MYSTERY OF RACHEL'S KEY
In the episode The One With The Late Thanksgiving in season 10, the gang are locked out of Monica and Chandler's apartment after arriving late to dinner. 
But Rachel is able to open the door using 'an old key' she has from living with Monica before Chandler moved in.
However, Rachel's old key should not have fit the lock as in season 8 we see the locks replaced after the superintendent replaces the locks after knocking down the door after being told there is a gas leak.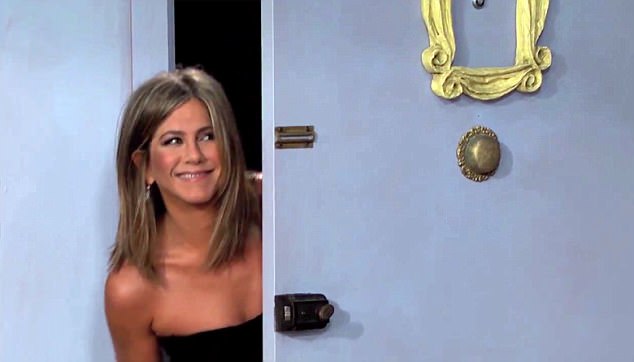 This article was first published on Daily Mail and is republished here with permission.