Female firefighters come to the rescue with heartwarming messages to little girl who thought only boys could fight fires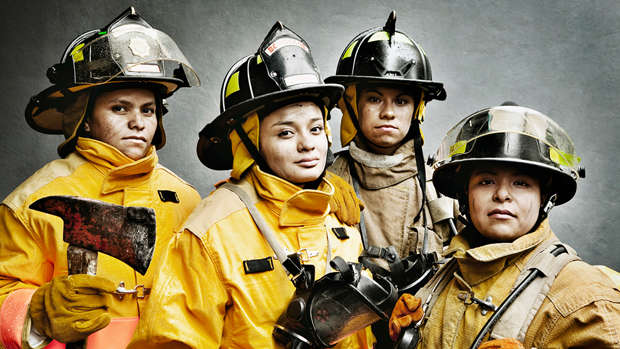 When one mother revealed that her 4-year-old girl didn't think she could become a firefighter, some truly heroic women came to the rescue.
Hannah Summers took to Twitter to ask for book suggestions after her daughter Esme said she wanted to be a firefighter, but had only seen books with boys taking on the role.
"My 4yr old came home yesterday saying she wished she was a boy so she could be a fireman," Hannah wrote, "When I said girls can be firefighters too she said 'but I've seen in books they are all boys and I don't want to be the only girl.' Any good vids/books I can show her?"
Much to her surprise, female firefighters from all over the world responded and the result is truly heart-warming.
"Esme, lots of our firefighters are girls and boys - some of them want to say hello to you!" the West Midlands Fire Twitter wrote alongside a video. "We would love to meet you and show you what we do. You can be a firefighter too!"
A Fire Station in Vancouver, Canada also showcased their female firefighters.
And so many other amazing ladies responded too ...
Blown away, Hannah said she has shared all the sweet and inspirational messaged with Esme.
"Incredibly touched by all the responses to my tweet re my daughter wanting to be a firefighter and the awesome vid by @WestMidsFire. Thanks for all the fantastic photos of women firefighters - you all totally rock. Esme has drawn a pic of herself as a firefighter to say thank you."
Just goes to show women really can do anything!