Finally catching up with friends? Here are some tasty DIY guilt-free cocktail recipes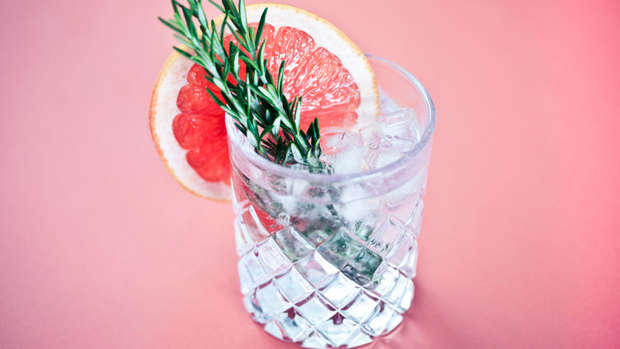 Friday after-work drinks on Zoom have become all too familiar during the lockdown period and now that we can finally catch up with our friends and colleagues - in groups no larger than 10 of course - why not keep the good times rolling?
Beer and wine were a go-to during the lockdown as access to spirits were limited. But as we head into level two there are now more options and more ways you can enjoy your drinks - and even in a healthier, more guilt-free way.  
Dr Michelle Celander, Director of Program and Science at WW and qualified dietitian, has shared her best tips and tricks for a healthier happy hour - and even a few recipes: 
A little more goes a long way 
Larger ice cubes melt slower in a short glass, while smaller cubes or crushed ice work better for tall drinks and allow you to sip away without constantly refilling.  
Another top tip - add a little soda water to make your drink last longer by turning it into a spritzer.  
Look for the lighter option 
Choosing low-alcohol wines and beers, makes a difference! For example a 150ml glass of low-alcohol red wine is worth 2 SmartPoints but a glass of full-strength red wine is worth 4 SmartPoints, and can have a kilojoule difference of 200kJ.  
Be mindful of your mixers  
If you're in the mood for something sweet to sip, avoid full sugar versions by opting for a low sugar alternative. Or why not try swapping out sugary mixers for equally delicious substitutes like kombucha, coconut water or an infused-tea. Go for natural additives such as lemon and lime wedges for an extra flavour boost rather than reach for sugary mixers.  

Garnish smart 
Using fresh fruits such as pineapple, berries or watermelon as a garnish is a great way to boost your drink's nutrients as well as the flavour. All three are also ZeroPoint foods on WW, so there's no reason to skimp on the decoration. 
As well as her helpful tips and tricks Dr Michelle Celander has also released the recipes to her favourite guilt-free cocktails.
Get your shakers ready!
Bloody Mary cocktail - Serves 2 | 2 SmartPoints per 200ml on WW plans 
Combine 30ml vodka, 1 cups tomato juice, ½ tbs Worcestershire sauce, and ½ tsp Tabasco sauce in a large jug. Pour the mixture into glasses over ice cubes. Garnish with celery sticks and lemon wedges. 
Watermelon & tequila slushie - Serves 2 | 3 SmartPoints per 200ml on WW plans 
Blend 30ml tequila, ½ cup orange juice, juice from 1 lime and ½ cup of ice cubes in a blender until smooth. Divide among serving glasses and garnish each with a slice of lime. Pineapple or mango juice works well, too. 
Tropical cocktail - Serves 2 | 4 SmartPoints per 200ml on WW plans 
Blend 1 cup coconut water, ½ cup chopped frozen mango, 1 tsp coconut essence and 30ml vodka in a large jug. Divide among serving glasses and decorate with flowers and a straw. 
Sea breeze - Serves 2 | 5 SmartPoints per 200ml on WW plans 
Combine 1 tbs vodka, ¾ cup light cranberry juice and ¾ cup pineapple juice in a large jug. Divide among serving glasses over ice and garnish each with a lime wedge. 
Now that we're entering level two we definitely will be making all these cocktails when we reunite with our friends!