Five stunning spots in Fiji to explore once we can travel again!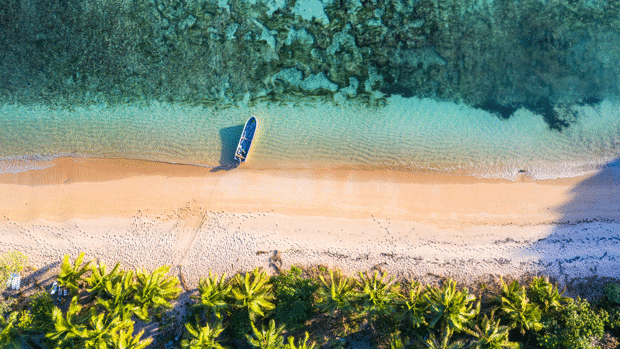 The heart of the South Pacific, Fiji is blessed with 333 tropical islands and may picture-perfect scenes. With 2020 coming to an end in just 2 months and the potential of travel in the future getting closer, we want to show you some stunning places to visit while in Fiji to create our own happy moments.  
Great Astrolabe Reef, Kadavu    
For those keen to get a little closer to underwater wildlife, Fiji has a multitude of epic snorkelling sites. Who wouldn't want to explore the majestic coral reefs and maybe even spot a friendly turtle?!  
Sawa-i-lau Caves, Yasawa 
Fiji's famous Sawa-i-lau Caves are famous are a must-see. The ancient limestone cave formations found in the northern Yasawa Islands even feature a picturesque cave pool.  Simply Stunning!  
Bouma Falls, Taveuni  
Nestled amongst the lush rainforest are some of Fiji's most stunning and idyllic waterfalls. One of the most famous being the striking Bouma Falls waterfall and is a favourite for island adventurers.  
Horseshoe Bay, Matangi Island  
Wanting the perfect spot for a romantic picnic? Horseshoe Bay is the spot for you! Formed by a now a sunken volcano that fell away on one side, the half-moon-shaped beach is one of the finest in all 333 islands.  
Sigatoka Sand Dunes, Viti Levu  
The Sigatoka Sand Dunes are truly a sight to behold. The lofty coastal dunes at the mouth of the Sigatoka River reach peeks of 60 metres high, offering some of the most breath-taking ocean views. Beautiful!  
Want to start planning your Fiji trip? Find out more here
#OurBulaSpiritAwaitsYou  
This article is sponsored by Tourism Fiji.