Five things you didn't know you could do in Facebook Messenger
Publish Date

Sunday, 29 July 2018, 1:00PM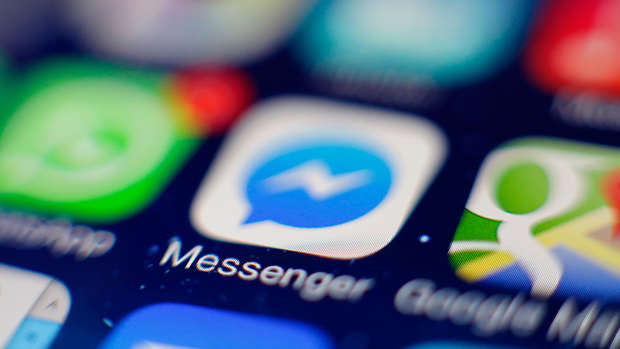 If you're anything like us, you're probably a big fan of Facebook Messenger. It's such a handy little app for chatting with your pals. And let's be honest – we're always on Facebook!
But there are a few cool Messenger tricks that you may not know about and trust us, they're worth trying out!
1. Change the colour and nicknames of your chat box
You can customise your messages with friends in the most fun way by making them all different to suit who you're talking to. Simply tap on the person's name at the top of your chat and it will take you to a settings menu. From there you can change your name or your friend's name in the Nicknames section and select a special colour for their chat box in the Colour Section.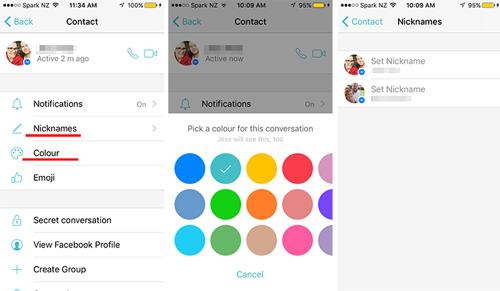 2. Play ALL the games
Getting a little bored while you're waiting for your buddy to reply? Facebook Messenger actually has a games tab to keep you occupied! Clicking on it takes you to a long list of fun mobile games, such as Basketball, Words With Friends, Solitaire and so much more!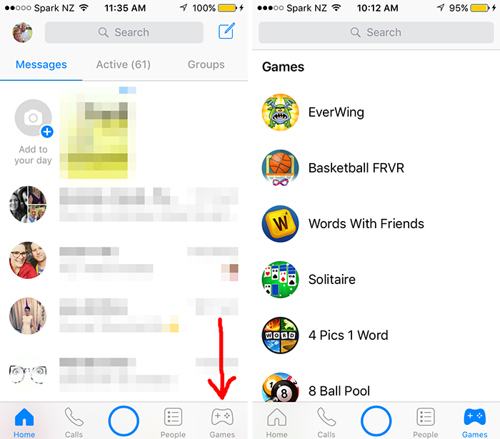 3. Have top secret conversations
If you're worried about prying eyes, you can actually make your messages top secret with the Secret Conversations tab. Secret messages are encrypted, which means no one can spy on you and you can also choose an expiry time for everything you send. It can be accessed either in the same area as Nicknames/Colours and such (just scroll down a little to find it), or you can start a new message and click 'Secret' before choosing your contact.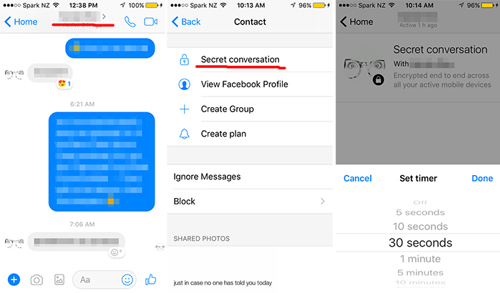 4. Get ANY extreme emoji
Sometimes the default giant Thumbs Up emoji just isn't enough! You can actually change out which emoji you want to appear on the side of your text bar. This means if there's someone you frequently send love hearts, smilies or poop emojis to, you can now do it with ease! Simply make the change under the Emoji section – just below the Nicknames and Colour tabs.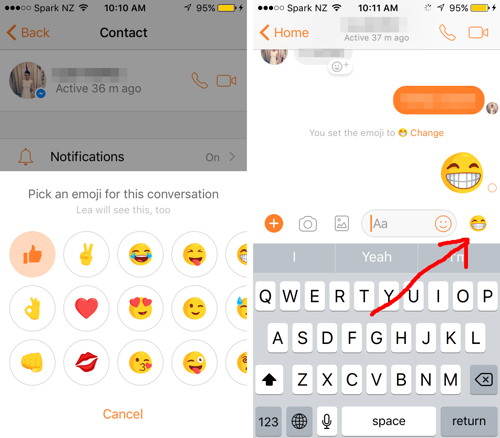 5. Get a bit of peace and quiet
There's nothing worse than being stuck in an excessively large group chat that you feel obliged to stay in. Your phone can end up buzzing so much that it falls off the table! Luckily, you can mute annoying conversations for as long as you like. Simply hold down the conversation you want to mute and a tab will pop up (other options under 'More' allow you to ignore or block users altogether) and then select the time frame you want the conversation muted for. Don't worry though, you'll still have access to the messages – just no more phone constant alerts.