Four delicious new Tim Tam flavours are out in New Zealand today!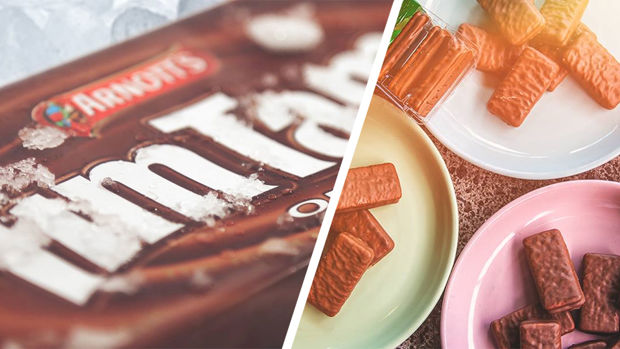 While it's not exactly easy to travel these days, we can now take a trip across the ditch with our taste buds!
Today Arnott's have come out with four new delicious flavours for Kiwi fans to try, all inspired by some iconic Australian locations.
The new Murray River Salted Double Choc Tim Tam features pure salt flakes from the pristine mineral waters of the Murray Darling River Basin to create a new sweet & salty indulgent experience.
Then there's the Moreton Bay Raspberry & Dark Choc Tim Tam, which uses some of Australia's juiciest raspberries for a smooth raspberry cream, which is sandwiched between two crunchy biscuits. Um, yum!
Kensington Pride Mango & Cream Tim Tams encapsulates Australia's tropical regions using the most succulent Kensington Pride mangoes for their tangy mango cream-filled biscuit.
Meanwhile, the Dimbulah Mountain Estate Coffee & Choc Tim Tam features sweet chocolate and caramel body, the fine single origin arabica coffee grown at Dimbulah Mountain Estate delivers a distinctive, rich taste.
Delicious!
Luckily Kiwis won't have to wait to try these tasty new treats for themselves with the flavours being available around the country from today!