Four-year-old girl has complete meltdown after mum reveals takeaways are closed amid Covid-19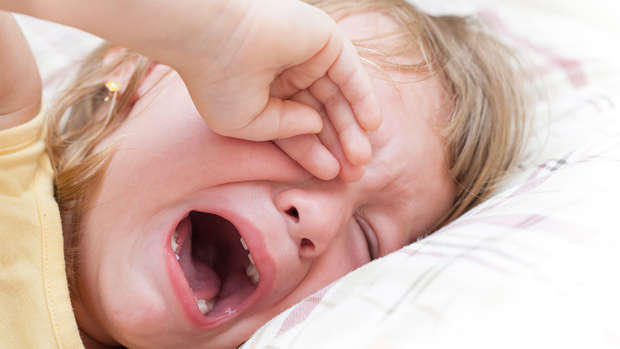 A four-year-old girl has perfectly encapsulated how we're all feeling right now …
Honestly, same girl, same.
Darling British tot, Layla-Rae let the waterworks flow as her mother, 30-year-old Joanna Charlton explained that all of her favourite takeaway shops are no longer open.
Captured in a video which has since gone viral, the young girl bursts into hysterics when it is revealed that Nandos, KFC, and even McDonalds have all shut down amid Covid-19 and Lalya-Rae will have to make do with "Mummy's cooking."
Joanne then shared the hilarious footage to her Facebook page - which it has since earned more than 135,000 likes, comments and shares.
The UK mother explained: "We were sitting down talking and she has been a bit bored obviously as we have been in isolation.
"I had been saying all day that we were going to have one last McDonald's and I thought I haven't really been telling her why I kept saying that.
"I am very honest with her about what is happening in the world at the moment and I thought I'd explain to her the reasons why as it felt like a good time.
"She knows Boris Johnson by now and she says to me 'mummy does Boris Johnson say we can go to the park today' and I tell her I'm going to have to speak to him to see what he says."
Hopefully not too many Kiwi kids will be reacting like this, with New Zealand going into an Alert Level 4 lockdown - which means our own takeaway favourites will be closing.
Click here to see what will and won't be open. Visit covid19.govt.nz for more information.