From Gwen Stefani to Wayne's World: Watch the best Super Bowl commercials of 2021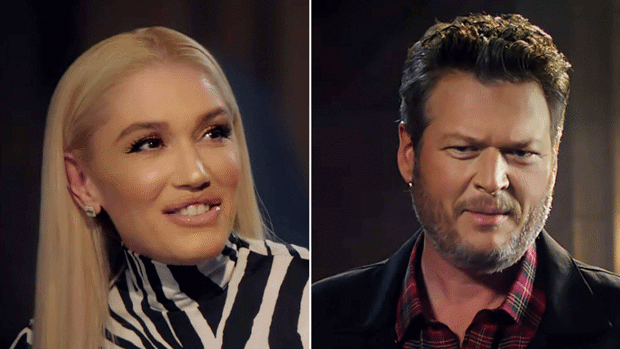 Gwen Stefani, Blake Shelton, Michael B. Jordan and Timothee Chalamet were among the stars of the most-watched Pepsi Super Bowl LV advertisements on YouTube.
The annual American football extravaganza took place on Sunday (US time), where companies often splash out on hiring A-List stars for the commercials that are shown during the match.
Gwen and Blake poked fun at their relationship in a new commercial for T-Mobile. The engaged couple were joined by their friend and former Voice coach Adam Levine in the ad, which aired during a Super Bowl commercial break.
T-Mobile
The promo was set "a few years ago" with Gwen 51, FaceTiming Adam to discuss how she is ready to "start dating again".
She told the Maroon 5 singer: "I'm sick of L.A. guys. I want someone completely different.
Cadillac
Uber Eats
"Maybe someone from another country and someone cultured and sensitive and who is not threatened by a strong, confident woman."
Unfortunately, Adam's patchy mobile signal meant he just heard: "I want someone completely country, uncultured and threatened by a strong confident woman."
Amazon
Squarespace
Blake, 44, then appeared at Adam's table to scream about "winks and nachos", prompting the 'Moves Like Jagger' hitmaker to tell Gwen on the call: "I have your guy."
The ad then jumped to the couple's fictitious first date, where they were surprised to see one another.
M&Ms
Gwen said: "Blake? Um. Hilarious, right? I mean, no? Are you wearing spurs? Did you ride a horse here?"
A T-Mobile voiceover then cut in to quip: "Don't trust your love life to just any network."
Bud Light
The ad ended when Blake - who has been dating Gwen for more than five years - asked Gwen if he could give her a ride home.
The Super Bowl broadcast is famously packed with star-studded adverts, and Gwen and Blake weren't the only couple to make a commercial together.
General Motors
Ashton Kutcher and Mila Kunis teamed up with Shaggy for a Cheetos promo which saw the 'Black Swan' actress hiding around the house to eat her husband's Cheetos Crunch Pop Mix - but her orange-dusted fingers and mouth rendered her musical denials of 'It Wasn't Me' unconvincing.
Cheetos
Other adverts in the list include Uber Eats – who employed Wayne's World duo Mike Myers and Dana Carvey, as well as Cardi B.
- Bang! Showbiz