Froot Loops covered Cookie Crumble ice creams exist and we need to try it ASAP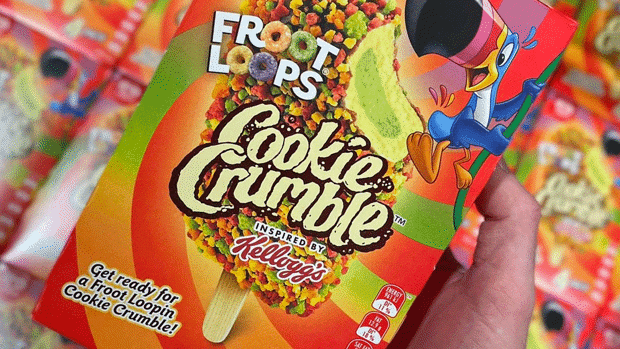 We all fell in love with Coco Pops mashup with the Cookie Crumble ice cream which flew off the shelves earlier this year.
Well now, there is a delicious new cereal mix that we can't wait to try.
Introducing Froot Loops coated Cookie Crumble ice cream!
The delicious dessert sees a mashup of the classic Streets' Cookie Crumple ice cream pop with everyone's favourite childhood cereal to create something truly scrumptious.
The ice cream features fruity cereal flavoured ice cream coated in tasty Froot Loops flavoured biscuit crumbs.
Um, yum!
While there has yet to be the official word from the ice cream makers, packs of the desserts have already started popping up in supermarkets around the country.
BRB just popping down to the supermarket!