Game of Thrones makes a hilarious mistake and the fail has fans in stitches …
WARNING: This article may contain spoilers for season eight of Game of Thrones.
A hilarious mistake has left many Game of Thrones fans wondering how on earth the makers of the hit HBO series missed it …
Can you spot it?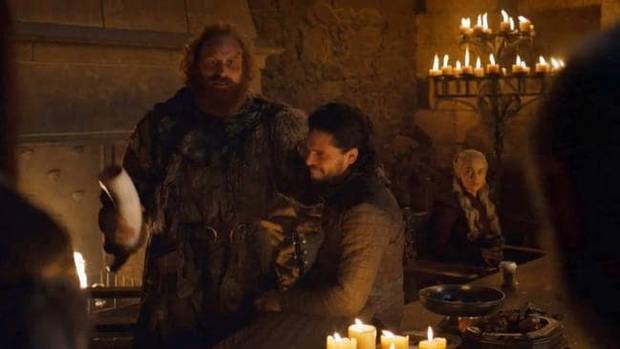 Photo / HBO
How about now?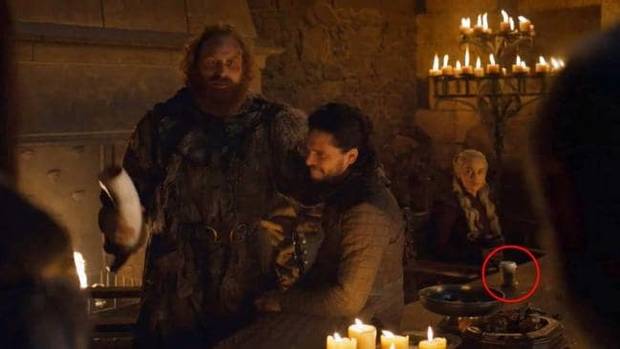 Photo / HBO
During the fourth episode of the final season, something very out of place for medieval Westeros featured in the middle of a celebratory scene… a Starbucks coffee cup!
That's right … a modern-day takeaway coffee cup!
It didn't take long for eagle-eyed fans to notice the mistake, with many creating hilarious memes, joking that the character played by Emilia Clarke, Daenerys Targaryen must have in desperate need of a coffee after the events of the episode – which saw her lose the second of her three dragons.
Even Starbucks weighed in writing: "To be honest, we're surprised she didn't order a Dragon Drink."
The epic TV series has millions of dollars spent to create it, with hundreds working on the show's production, and yet no one spotted it before the episode aired … oops!
HBO responded to the mistake and even poked fun at themselves, writing in a statement:
"The latte that appeared in the episode was a mistake. Daenerys had ordered a herbal tea."