Gender reveal video goes viral online after father's awkwardly negative reaction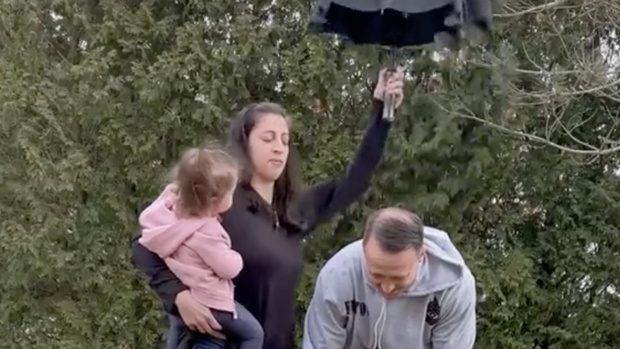 Baby gender reveals started out as a cute way to learn the sex of the baby you're expecting.
However, over the years they have turned into something that's rather cheesy, and in some cases downright dangerous.
For one couple, who shared their rather cute gender reveal - which included opening an umbrella to let coloured confetti fall on them and their two young daughters - but it quickly turned incredibly cringe at the father's uncomfortably negative reaction to learning that he was going to father another baby girl.
The video - which was captioned: "Baby Fulton number is a……. I swear he's happy" - has quickly gone viral after being shared on TikTok, earning more than 4.4M views so far. 
"Ahh f*** … F*** … F***!" the man can be heard yelling before walking off.
The expectant mother, known as K.C Fulton on the video-sharing app, stayed with her two girls, telling them that they are going to have a baby sister.
While the comments on the video have since been switched off, that hasn't stopped viewers from sharing their opinions elsewhere.
"That video was PAINFUL to watch. I cannot imagine having a father that was disappointed in me before I was born," one commented. "His reaction was alarming."
Another said, "He should be ashamed of himself for that reaction. Grown man throwing a tantrum like that."

Others took to Twitter to share their opinions.
In a follow-up video seemingly addressing the negative response, K.C Fulton promised that "He loves ALL of his girls and they love him. He has loved his babies since the second he found out we were having them! He IS a good dad".