Gin-filled Christmas baubles have made their way to New Zealand and belong on your tree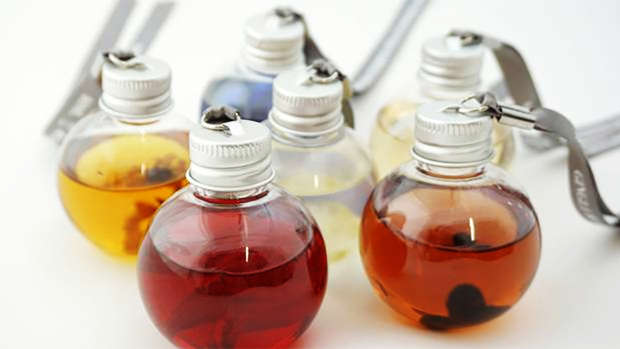 With December just days away, people are starting to get into the holiday spirit.
And there's one spirit in particular that has been transformed into the perfect Christmas tree decoration.
"Gingle Bells" are delightful gin filled baubles that went viral after they were first released in the UK, but now the decorative alcoholic drinks have made their way to New Zealand!
Made by Australian company Wild Hibiscus Flower Company the gift set of baubles come in six delicious flavours: Finger Lime, Butterfly Pea Flower, Wattleseed, Snow Chrysanthemum, Wild Hibiscus and Pepperberry.
The adorable packs also come with yummy recipes for Rise-n-Shine, Purple Rain, The Wattleseed Express, Temple of the Sun, F-Bomb Gin and Tonic, and Berry Pepper Kiss cocktails! Yes, please!
Kiwis won't have to wait long either to get their hands on them, with sets being available now on GrabOne for NZ$89 with free delivery.
We can't wait to hang these botanical gin baubles up on the tree!