Gingerbread hummus is apparently the latest Christmas trend and we're not sure how to feel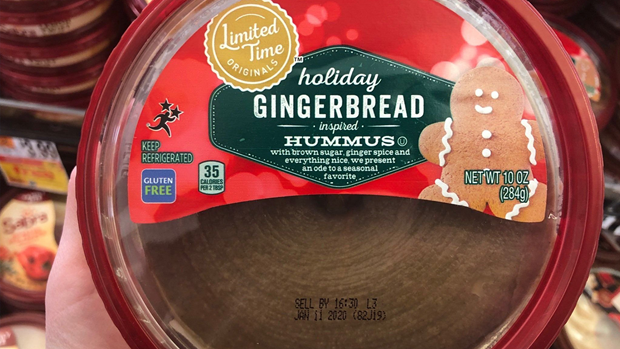 Well ... we did not see this one coming...
A Tweet has gone viral after the poster found the weirdest twist on a Christmas treat ... Gingerbread Hummus!
The 'Holiday Gingerbread Inspired Hummus', is a bizarre combo of the classic Christmas snack and the popular Middle Eastern dip. Honestly, we've never heard of sweet hummus before ...
Made with brown sugar, ginger spice, and everything Christmas, could this be the big new trend on the lunch table this holiday season?!
And because we're not sure where to buy the weird yet potentially wonderful creation, we found a recipe to make it!
Randa Nutrition has a 5-star rating on this one and you only need a few ingredients from the pantry!
2 Cups cooked chickpeas rinsed
1 Tbsp coconut oil
⅓ Cup brown sugar
1 Tsp vanilla extract
1 Tsp ground cinnamon
½ Tsp ginger
¼ Tsp ground nutmeg
¼ Tsp ground clove
We might have to give it a try!