'Glitterage' hair dye is the hottest new trend — and it actually looks super cool!
Publish Date

Monday, 8 January 2018, 3:00PM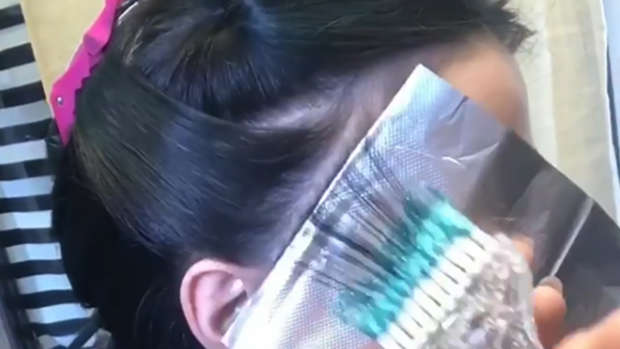 We thought we'd seen it all!
But apparently hair trends are taking a sparkly turn.
Yep, glitterage hair is the new look to hit Instagram.
With swirls of blues, golds, and silvers - it takes party hair to the next level!
Hairstylist Danielle Wade was inspired to provide a style to make "the world sparkle."
While it's not an actual colouring process, the glitter is applied just like a highlight would be to strands.
Danielle then styles soft beach waves to the hair to accentuate the sparkle of each piece.
The whole process takes about an hour.
"You can use the same technique for an entire head, like we did, or add just a few accent pieces that could be a quick-and-easy add-on," Danielle says.
"The Glitterage will shampoo out of your hair; however, it IS glitter, so prepare to have it sparkle-ify your life. I recommend brushing some of it prior to washing to avoid it all going down the drain."
Pretty cool, right?
So say goodbye to balayage, and hello to glitterage!