Halsey performs stunning cover of 'Stranger Thing' 80s' hit 'Running Up That Hill'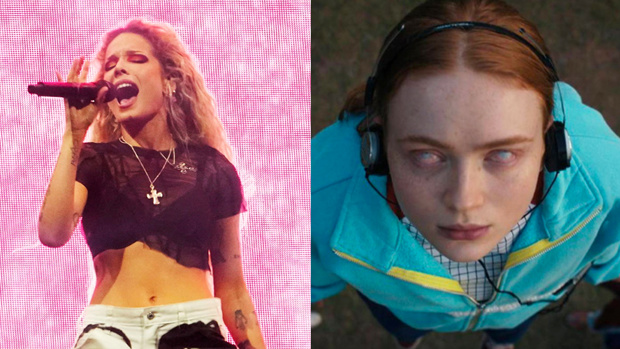 The 80s track Running Up That Hill by Kate Bush has had a revival recently thanks to it featuring in a poignant in Netflix's Stranger Things.
Now the song has been covered by pop star Halsey, and her live rendition is absolutely stunning.
During her performance at the 'Live At Governors Ball Music Festival,' Halsey belted out the haunting lyrics while fans went wild and sang along.
The special moment was captured on camera by one fan:
"I just had to do it guys, I'm sorry, I just had to do it," Halsey can be heard saying after finishing the song, to much applause.
All we can say is that we hope the 27-year-old mother-of-one gets in the studio and records her official cover ASAP!
The original 1985 track by British singer Kate Bush went viral after it featured as Max's (played by Sadie Sink) favourite song which saved her from the villain Vecna in the recent fourth season of Stranger Things.
Check out the scene for yourself here: