Here are all of the fun things Kiwis can watch on TV tonight to celebrate Matariki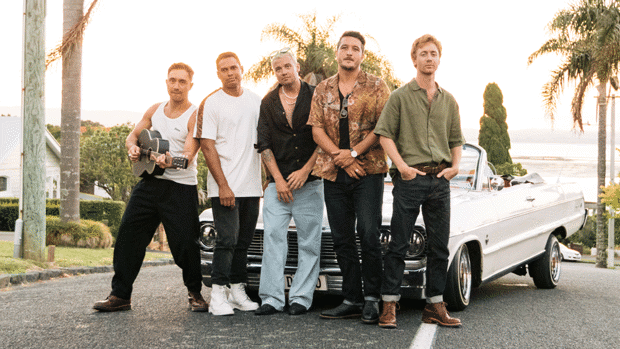 Every year, thousands of people across Aotearoa take part in Matariki celebrations to mark the beginning of the Māori New Year.
This year, New Zealand celebrates its first public holiday for Matariki today Friday, June 24, and there are countless events planned across the country to mark the occasion.
If you're spending this wintery weekend at home with family, you can still mark Matariki with countless TV specials on offer.
Celebrate Matariki - Friday June 24 6:00am TVNZ1 
TVNZ's Celebrate Matariki live broadcast aired live on TVNZ 1, Prime, Three and Whakaata Māori this morning, hosted by Stacey Morrison and Matai Smith. The broadcast featured panel discussions, live music and an address from Prime Minister Jacinda Ardern. If you missed it it's also available On-Demand.
Purapura Whetū - Stars of Matariki – Friday June 24 Live from 9:00pm on TVNZ+ and 10:25PM DUKE
A live music event will screen on TVNZ+ and on TikTok on the public holiday, with performances from iconic New Zealand musicians from Six60 to Muroki, Maisey Rika, RIIKI Reid, Kings, Drax Project, Rob Ruha, and Theia & Te Kaahu. Each act will perform at least one song in te reo Māori.
Impossible: Stan Walker Live – Friday June 24 7:20pm TVNZ 2
Stan Walker's Impossible will also be airing on TVNZ on the day, as the award-winning artist combines kōrero and waiata to mark Matariki.
Give Us a Clue – Matariki Special – Friday June 24 7:00pm TVNZ 1
A special Matariki-inspired episode of Give Us a Clue hits screens on the public holiday, with Stacey Morrison, Miriama McDowell and Jennifer Ward-Lealand up against Pax Assadi, Vinnie Bennett and Tāmati Rimene-Sproat.
Beyond Matariki on Whakaata Māori - On-Demand 
There's no better time than now to catch up on the series Beyond Matariki on Whakaata Māori - formerly Māori Television. On the series, Professor Rangi Matamua explores and explains Māori astronomy to viewers. Available on-demand on Whakaata Māori.
This article was first published by the NZ Herald and is republished here with permission.