Here are ALL the Christmas movies available to stream on Netflix New Zealand!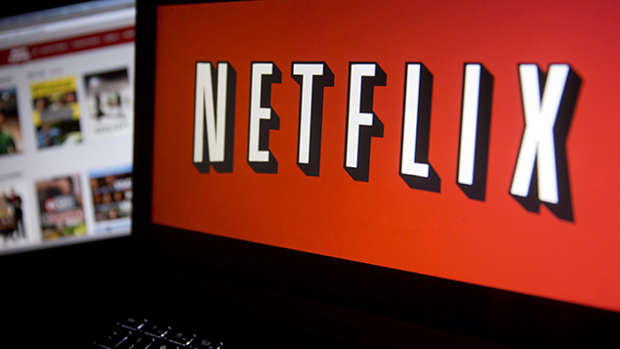 The tree is up, the lights are twinkling, and the carols are playing, but nothing gets us in the festive spirit more than watching our favourite Christmas movies.
• READ MORE: Here is what's being added to Netflix New Zealand in January!
From traditional family classics to spirited comedies, Netflix is the perfect place to look to make the holidays even merrier.
• READ MORE: Here are the secret Netflix codes that unlock tons of hidden movies and shows

So without further ado, here's what to stream this holiday season ...
Netflix Originals:
Christmas Inheritance
The Holiday Calendar
The Princess Switch
The Christmas Chronicles
A Christmas Prince
A Christmas Prince: The Royal Wedding
Nailed It! Holiday
Neo Yokio: Pink Christmas
5 Star Christmas
Super Monsters and the Wish Star
Fuller House: Season 4 Ep 1: Oh My Santa
Chilling Adventures of Sabrina: A Midwinter's Tale
Angela's Christmas
A Very Murray Christmas
El Camino Christmas
DreamWorks: Home for the Holidays
Bojack Horseman Christmas Special: Sabrina's Wish
• READ MORE: Here are the secret Netflix codes that unlock tons of hidden movies and shows
Licensed titles:
48 Christmas Wishes
A Christmas Star
A Dogwalker's Christmas Tale
A Moody Christmas
A Russell Peters Christmas
A Wish for Christmas
Angel of Christmas
Angels in the Snow
Annie
Barbie of Swan Lake
Beethoven's Christmas Adventure
Bob the Builder: Christmas to Remember
Bob's Broken Sleigh
Chill with Bob Ross
Christmas Cracker
Christmas Wedding Planner
Christmas With A View
Christmas with the Kranks
Dorothy the Dinosaur Meets Santa Claus
Dorothy the Dinosaur's Rockin' Christmas
DreamWorks Happy Holidays from Madagascar
DreamWorks Holiday Classics
DreamWorks Shrek the Halls
Elf
Gremlins
Happy Feet
Harry Potter and the Chamber of Secrets
Harry Potter and the Goblet of Fire
Harry Potter and the Prisoner of Azkaban
Harry Potter and the Sorcerer's Stone
Holiday Baggage
How Sarah Got Her Wings
I'll Be Home for Christmas
It's a Wonderful Life
Jingle All the Way
Just Friends
Kung Fu Panda: Holiday
Love Actually
Love By Chance
Mariah Carey's Merriest Christmas
Merry Kissmas
Miracle on 34th Street
Miss Me This Christmas
Once Upon a Holiday
Pee-wee's Playhouse: Christmas Special
Pettersson and Findus 2
Power Rangers Samurai: Christmas Together, Friends Forever (Christmas Special)
Power Rangers Super Samurai: Stuck on Christmas
Power Rangers: Megaforce: The Robo Knight Before Christmas
Rise of the Guardians
Santa Pac's Merry Berry Day
Scrooged
Semana Santa
Snowtime
The Good Witch's Family
The Good Witch's Wonder
The Holiday
The Night Before
The Polar Express
The Spirit of Christmas
Trailer Park Boys: Xmas Special
Trolls Holiday Special
White Christmas
You Can't Fight Christmas