Here are five New Year's resolutions for 2022 that you'll actually want to stick to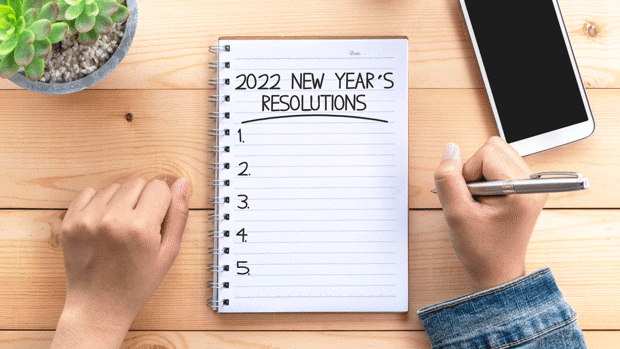 Whenever you ask someone what their goal for the new year is, losing weight always seems to be top of the list.
But for those who aren't so keen at trying to stick to a ridiculous weight loss regime, or know they're likely to fall off the bandwagon by the end of the week, well don't fret, because here are five of the best goals for 2022 that will boost your wellbeing but don't involve feeling bad about not going to the gym like you swore you would.
Be kinder to yourself
Sometimes we can be our own worst critics, and when we're constantly thinking bad thoughts about ourselves it can really have a negative impact. So why not take a moment each day to remind yourself of how awesome you are. Let's not beat ourselves up in 2022 and instead treat ourselves how we would our best friend.
Spend time with loved ones
It's easy to get bogged down in day-to-day life and start to feel a bit isolated. So in 2022 take the time to reconnect with friends you haven't seen in awhile, schedule in a date with your partner or spend time playing with your kids. It'll be sure to help shake up the routine.
Put your phone down
Be honest, how many times have you checked your phone today? We're all guilty of being tethered to technology, so why not leave the phone at home when you head outside for a walk along the beach or switch it off while you're having wines with the gals. You'll be surprised how much you don't miss it!
Have more YOU time
Make 2022 the year you focus on finding time to rest. Even if it's only for 20 minutes take time out to do something that will nourish your soul. Read a good book, go see a movie by yourself, or simply pull out that yoga mat and have a good stretch.
Give back
There's no better way to have a positive impact on the world this year than by giving back where you can. Donating blood, volunteering at an animal shelter or simply giving up your seat on the bus can make a huge difference in some else's life.