Here is everything coming to Kiwi streaming service Neon in January 2022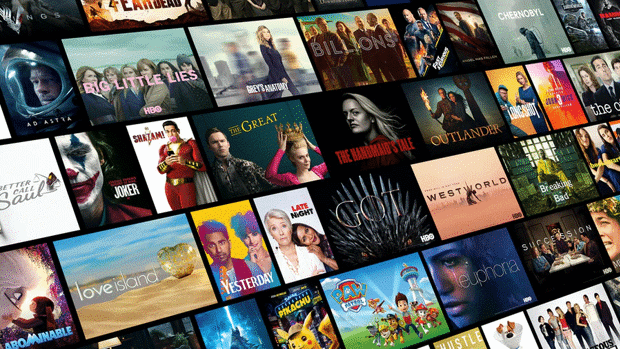 What better way to spend the evenings than relaxing with some A-grade movies and TV shows? 
Well, Kiwi streaming service Neon has our backs revealing everything that we can look forward to in January.
They have some awesome new shows and flicks coming, including The Peacemaker, F9: The Fast Saga, Euphoria, Charlie's Angels and more!
We can't wait!
Here's everything coming to Neon in January
January 1
Bob the Builder S21
Fireman Sam S12
Thomas and Friends S24
Singing Safari
January 2
Deliciousness
Fires
Ron's Gone Wrong
January 3
The Casagrandes
F9: The Fast Saga
Steven Universe: The Movie
January 4
Chicken Run
Hibiscus & Ruthless
January 5
The Wine Show S3
Fantastic Mr Fox
January 6
Regular Show: The Movie
January 7
Adventure Time Distant Lands
Voyagers
January 8
Six Minutes to Midnight
The Unholy
January 9

A Discovery of Witches S3
Alone
Tom & Jerry: The Movie
January 10
Euphoria S2
Charlie's Angels
Charlie's Angels: Full Throttle
January 11
The Righteous Gemstones S2
Shaun the Sheep Movie
January 12
It's Pony
Steven Universe
Twilight
Twilight Sage: New Moon
Twilight Sage: Eclipse
Twilight Sage: Breaking Dawn Part 1
Twilight Sage: Breaking Dawn Part 2
January 14

Peacemaker
French Exit
January 15
The Night House
The Professor and the Madman
January 16
Chair Walking
January 17
Thomas and Friends S23
Liverpool Narchos
Wiener Dog Internationals
January 18

The Fungies!
Olympus Has Fallen
January 19

Frayed S1-S2

January 20
Timmy Time S3
London Has Fallen
January 21
Catfish: The TV Show S8
Long Short Story
January 22
Antlers
January 23

Juan and the Black Messiah
January 24
Billions S6
January 25
The  Gilded Ages
LA LA Land

January 26

First Dates S6-S8
A Royal Night Out
January 27

My Week With Marilyn
January 28
Butterbeans Café
Alvin and the Chipmunks
Alvin and the Chipmunks: Chipwrecked
Alvin and the Chipmunks: The Road Chip
Alvin and the Chipmunks: The Squeakquel
The Devil Has a Name
January 29

Great White
January 30

Mortal Kombat
January 31

Teenage Mutant Ninja Turtles
The Hateful Eight