Here is everything coming to Kiwi streaming service Neon in July 2021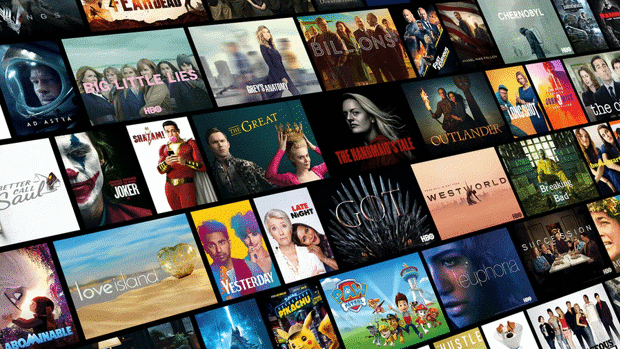 What better way to spend the evenings than relaxing with some A-grade movies and TV shows? 
Well, Kiwi streaming service Neon has our backs revealing everything that we can look forward to in July!
They have some awesome new shows and flicks coming, including The Hardy Boys, Baby Done, Tenent, Barb and Star Go To Vista Del Mar, Bridget Jones's Baby, Eden, Louis Theroux: Shooting Joe Exotic and more!
We can't wait!
Here's everything coming to Neon in July
July 1
Eden S1
Chocolate Perfection with Michel Roux Jr S1
July 2
The Dark Side of Football
Sicario
July 3
Downtown Abbey S1-S6
SouthPaw
July 4
Michael Palin: Travels of a Lifetime S1
Baby Done
July 5
The Girlfriend Experience S1
July 6
Bridget Jones's Diary
Bridget Jones: The Edge of Reason
Bridget Jones's Baby
July 8
Ride Like A Girl
July 9
We Are Lady Parts S1
Redemption Day
July 10
Hotel Transylvania S2
The Hardy Boys S1
The Devil You Know S2
Combat Wombat
Les Miserables 
July 11
Escape From Pretoria
July 12
Animal Kingdom S5
A-Z Guide For Girls S1
Zerby Derby S3
July 13
4th & Forever: Alcoa
4th & Forever: Much City
Nim's Island
July 14
In Treatment S4
Clever Brenda S1
Hopster Minis Playlist S1
July 15
Babyteeth
July 16
Louis Theroux: Shooting Joe Exotic
Pop 'n' Olly S1
Land Of The Lost
One Night In Bangkok
July 17
Oslo
July 18
Tenent
July 19
The White Lotus S1
Inside Man
July 20
The Billion Dollar Flower Market S1
Sudden Death
July 21
Sanditon S1
July 22
The Broken Hearts Gallery
July 23
Heart of Darkness S1
The Doorman
July 24
Barb and Star Go To Vista Del Mar
July 25
Big Time Adolescence
July 26
Time S1
July 27
Hate Thy Neighbour S1
Love & Mercy
July 28
Who Is America? S1
July 29
How To Build A Girl
July 30
The Dark Side Of The Ring S3
Hacksaw Ridge
July 31
Waves
Listen to the Stacey, Mike, and Anika podcast on iHeartRadio: