Here is everything coming to Kiwi streaming service Neon in November 2021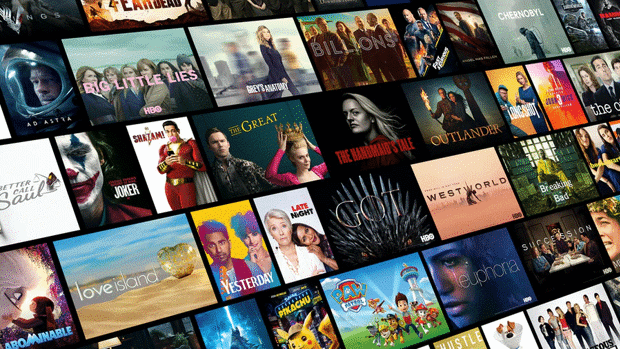 What better way to spend the evenings than relaxing with some A-grade movies and TV shows? 
Well, Kiwi streaming service Neon has our backs revealing everything that we can look forward to in November!
They have some awesome new shows and flicks coming, including Eat Pray Love, Magic Mike, Gossip Girl, Gravity, Louis Theroux: LA Stories and more!
We can't wait!
Here's everything coming to Neon in November
November 1
Jett
Royals - Keeping the Crown
November 2
Recovery 29
A Mild Touch of Cancer
The Green Hornet
November 4
Dark Side of the 90s
The Devil's Advocate
November 5
Blaze and the Monster Machines S5
Gravity
November 6
PAW Patrol S6a
Love & Listings S1 - S2
Elizabeth Is Missing
Message In A Bottle
November 8
Yellowstone S4
Dexter: New Blood
Goodfellas
November 9
Dark Side of the Ring S3b
November 10
The Legend of Korra S1 - S2
The Legend of the Five
November 11
Louis Theroux: LA Stories
A Horse For Summer
November 12
My Pet & Me: Vet Tales
The Witches (2020)
The Witches (1990)
November 13
Teen Mom 2 S9
Lion
November 14
Will
15 Minutes of Shame
November 15
Blues Clues & You S1a
The Last Boy Scout
November 16
Yellow Jackets
November 17
Bubble Guppies S5a
Fist Fight
November 18
VICE Versa: Crusaders
The Flash S8
Dolphin Tale
Dolphin Tale 2
November 19
Sunny Bunnies
Eat Pray Love
November 20
The Great S2
Magic Mike
November 21
Shadow in the Cloud
November 22
Pale River
November 23 
Catfish: The TV Show S7
The Green Lantern
November 24
Dragon Soldiers
November 25
Your Highness
November 26
Gossip Girl S1-S6
City of Angels 
November 27
Made in Dagenham
November 28
Paul Blart: Mall Cop
The Little Things
November 29
Swashbuckle S5
Clash of the Titans
Wrath of the Titans
November 30
Colossal