Here is everything coming to Kiwi streaming service Neon in October 2020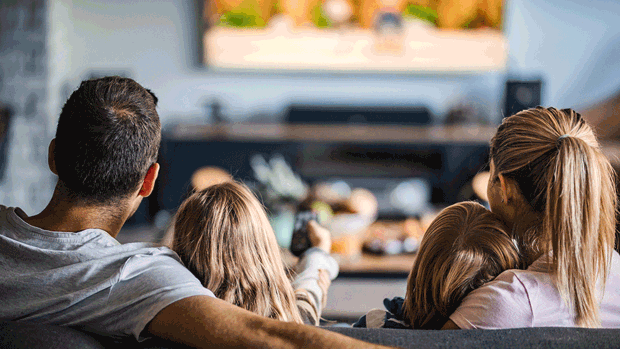 What better way to spend the evenings chilling on the couch binge-watching some A-grade TV shows and movies? Well, Neon has our backs!
New Zealand streaming service Neon – which merged with Lightbox earlier this year – has our backs with some epic new titles coming out in October, including comedy series Broad City and Workaholics, as well as The Undoing starring Nicole Kidman and HBO docuseries The Vow about the NXIVM cult.
As for movies, we'll also get to enjoy the action-packed Birds of Prey starring Margot Robbie, Gremlins, Doctor Sleep, and animated movie Spies In Disguise.
This is of course on top of everything else Neon already has on offer including The Handmaid's Tale, Dollface, Silicon Valley, Games of Thrones, Grey's Anatomy, Outlander, Breaking Bad, Westworld, The Great, The Office, Big Little Lies, Vikings, Chernobyl, Judy, The Farewell, Trainwreck, Jurassic World, Downton Abbey, Mary Poppins Returns, Bohemian Rhapsody, and more!
Here's everything coming to Neon in October:
October 1
PAW Patrol
Top Wing
October 2
Teen Mom
October 3
All That
Game Shakers
Spies in Disguise
October 4
The Gentlemen
Warrior
October 5
Broad City
October 6
Hunter Street
October 7
The Loud House
October 8
SpongeBob SquarePants
October 9
John Wick
Twenties
October 10
My Spy
October 11
Birds of Prey
October 14
Lizzie
October 15
Workaholics
October 16

Fast & Furious 6
Fireman Sam
Pocoyo: Terror Show
Ready Steady Ghost!
Sesame Street: Which Witch is Which?
What Not to Give an Ogre for his Birthday
October 18
Doctor Sleep
Shark Tale
October 19
For Love or Money
Rogue Warfare
Rogue Warfare 2: The Hunt
Rogue Warfare 3: Death of a Nation
October 21
The Vow
October 22

Andy's Wild Adventures
Bluey
October 23
Double Shot At Love with DJ Pauly D & Vinny
Face to Face
Furious 7
The History of Home Narrated by Nick Offerman
October 25

Cagefighter: Worlds Collide
October 26
The Undoing
October 28

Ashes in the Snow
Dennis the Menace
Go Jetters
Marvellous Makes
Now and Then
The Guardian
October 30

Gremlins
Zac & Mia
October 31

Casper
INSiDE