Here is everything that's being added to Netflix New Zealand in August 2020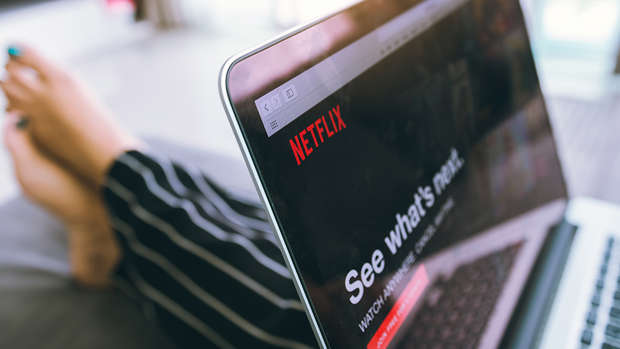 Netflix has given us some binge-worthy gems in 2020 so far ...
Now the streaming service has unveiled what small screen goodies are in store for us this August!
In August we can get into the epic-looking new season of Dirty John: The Betty Broderick Story, adorable dance movie Work It, and the fascinating doco Connected, and a new season of Lucifer.
Amazing!
There are also some great flicks to enjoy, including A Star Is Born, Forrest Gump, School of Rock, No Strings Attached, Man of Steel, and more!
... Enjoy!
August 1
Forrest Gump
Jason and the Argonauts
Kiss the Girls
Legends of the Fall
Little Fockers
Man of Steel
North Country
No Strings Attached
Project X
Revolutionary Road
Rock Star
School of Rock
Super Monsters: The New Class               
The Ring
August 2
Connected
August 3
Immigration Nation
August 4
A Go! Go! Cory Carson Summer Camp
Malibu Rescue: The Next Wave
Mundo Mistério
Sam Jay: 3 In The Morning
August 5
Anelka : L'Incompris
World's Most Wanted
August 6
A Star Is Born
The Rain: Season 3
The Seven Deadly Sins: Imperial Wrath of The Gods
August 7
Berlin, Berlin
High Seas: Season 3
¡Nailed It! México: Season 2
Selling Sunset: Season 3               
Sing On! Germany
Tiny Creatures
The Magic School Bus Rides Again Kids In Space
The New Legends of Monkey: Season 2
Wizards: Tales of Arcadia
Word Party Songs
Work It
August 10
GAME ON: A Comedy Crossover Event
How to Train Your Dragon: The Hidden World
Little Italy
August 12
Greenleaf: Season 5
(Un)Well
August 13
Overlord
Une fille facile
August 14
Dirty John: The Betty Broderick Story
El robo del siglo
Glow Up: Season 2
Honey 2
Octonauts & the Caves of Sac Actun
Project Power
Teenage Bounty Hunters
3%: Season 4
August 15
Daddy Day Care               
Rita: Season 5
Space Jam
Sniper: Ultimate Kill
Stranger: Season 2
The Dark Tower              
V for Vendetta
August 17
Crazy Awesome Teachers
Glitch Techs: Season 2
August 19
Crímenes de familia
DeMarcus Family Rules
High Score
Love the Way U Lie
August 20
Biohackers
Great Pretender             
John Was Trying to Contact Aliens
August 21
All Together Now
Fuego negro
Hoops
Lucifer: Season 5
Rust Valley Restorers: Season 3
The Sleepover
August 25
Emily's Wonder Lab
Trinkets: Season 2
August 26
Do Do Sol Sol La La Sol
Million Dollar Beach House
Rising Phoenix
Vice
August 27
Aggretsuko: Season 3
August 28
Cobra Kai: Seasons 1-2
Fearless
I AM A KILLER: Released
Orígenes secretos
Coming soon in August
Peaky Blinders: Season 5