Here is what's being added to Netflix New Zealand in August 2019!
One of the great joys about winter is getting to curl up on the couch watching a good movie or TV show.
Well, it seems like we're in luck because Netflix has just revealed the huge amount of binge-worthy titles they are adding to their library this August!
In August we will get the highly anticipated prequel to the hit 80s movie Dark Crystal, The Dark Crystals: Age of Resistance, the third season of GLOW, the seasoned season of MINDHUNTER and the adorable looking Netflix rom-com Falling Inn Love which was actually shot in New Zealand!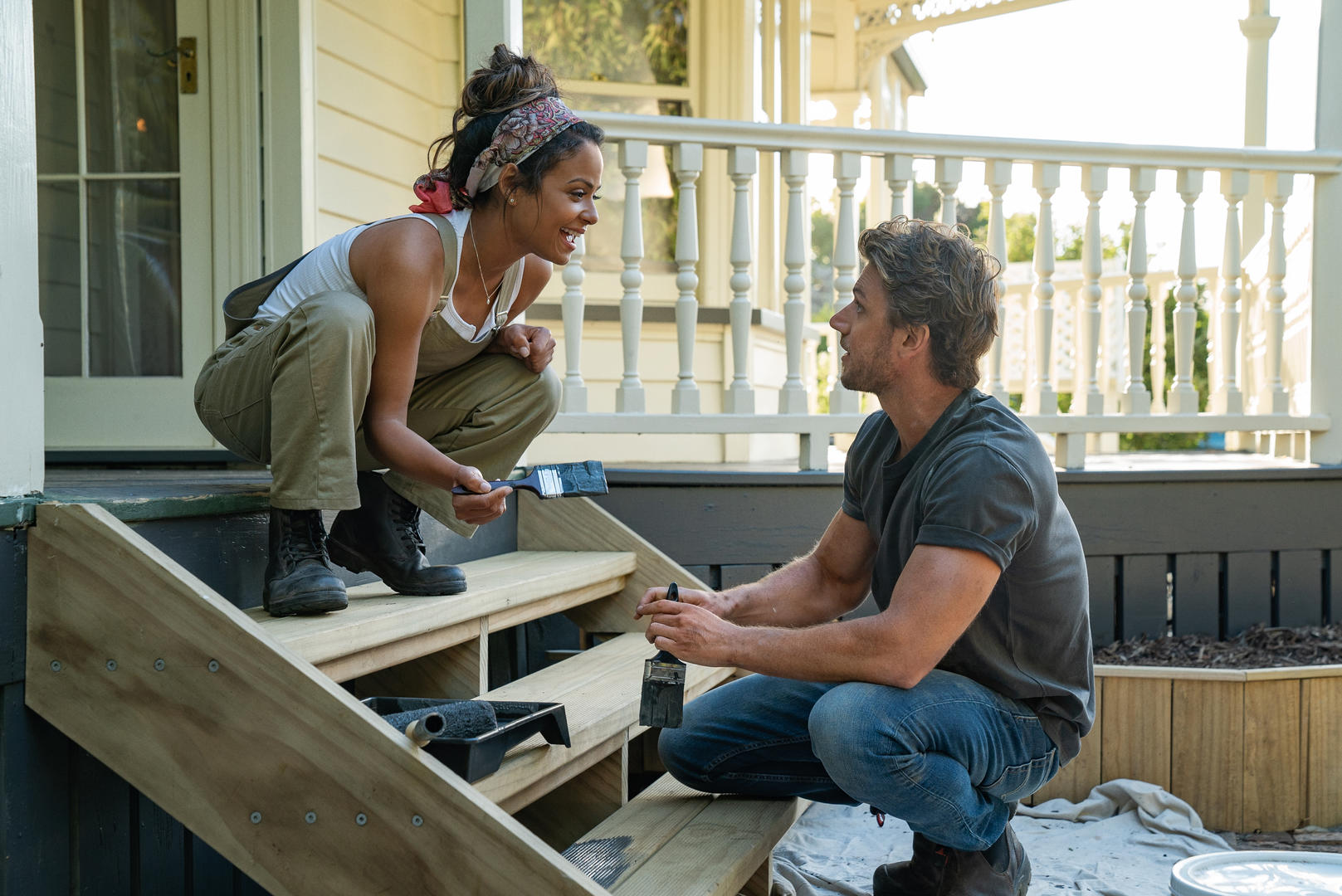 Woohoo! 
And along with some premium movies such as Gone Girl, Blue Crush, Dumb and Dumber, Jersey Boys, Suicide Squad, The Prestige, Dazed and Confused, Patch Adams and The Matrix trilogy being added to the mix.
... We'll bring the popcorn, you bring the blankets.
August 1
Are We Done Yet?
Austin Powers: International Man of Mystery
Black '47
Down a Dark Hall
Failure to Launch
Ghost Town
Rock of Ages
The Cabin in the Woods
The Matrix Trilogy
Wolfblood: Seasons 1- 3
August 2
Ask the StoryBots: Season 3
Basketball or Nothing
Dear White People: Volume 3
Derry Girls: Season 2
Otherhood
She-Ra and the Princesses of Power: Season 3

August 4
Patriot Act with Hasan Minhaj: Volume 4
August 5
Enter the Anime
No Good Nick: Part 2
The Wandering Earth

August 7
The Wilde Wedding
August 8
Dollar
THE MECHANIC
The Naked Director
Wu Assassins
August 9
Beyond Valkyrie: Dawn of the Fourth Reich
Cable Girls: Season 4
GLOW: Season 3
Rocko's Modern Life: Static Cling
Sintonia
Spirit Riding Free: Pony Tales
The Family
The InBESTigators
August 10
47 Metres Down
August 13
Tiffany Haddish Presents: They Ready
August 15
Arthur
Cannon Busters
Cop Out
Dumb and Dumber
Jersey Boys
Suicide Squad
The Prestige
August 16

American Pie Presents: Beta House
Better Than Us
Blue Crush
Charlie Wilson's War
Chicken Run
Cirque du Freak: The Vampire's Assistant
Dazed and Confused
Diagnosis
Frontera verde
Invader Zim: Enter the Florpus
MINDHUNTER: Season 2
Patch Adams
Peter Pan
Psycho
QB1: Beyond the Lights: Season 3
Sextuplets
Shakespeare in Love
Super Monsters Back to School
The Dilemma
The Little Switzerland
The Shallows
Tinker, Tailor, Soldier, Spy
Vertigo
Victim Number 8
What Dreams May Come
45 rpm
August 20
Simon Amstell: Set Free
August 21
American Factory
Hyperdrive
August 23
El Pepe: Una vida suprema
HERO MASK: Part II
Rust Valley Restorers
Southpaw
August 24
Criminal
August 26
Deliver Us from Evil
Gone Girl
August 27
Million Pound Menu: Season 2
Trolls: The Beat Goes On!: Season 7
August 28
The Nice Guys
August 29
Falling Inn Love
Kardec
Workin' Moms: Season 3
August 30
CAROLE & TUESDAY
Droppin' Cash: Season 2
La Grande Classe
Mighty Little Bheem: Season 2
Styling Hollywood
The A List
The Dark Crystal: Age of Resistance
True and the Rainbow Kingdom: Wild Wild Yetis
Coming soon in August
Sacred Games: Season 2