Here is what's being added to Netflix New Zealand in December 2019
Who doesn't love getting to curl up on the couch watching a good movie or TV show?
Well, we're in luck because Netflix has just revealed all the new binge-worthy titles they are adding to their library this December!
In December we can get into the chilling docuseries The Confession Killer, V Wars, You season two and Henry Cavill's The Witcher. We'll also get be delving into movies such as The Two Popes, A Quiet Place, Lady Bird, Honey, Baby Mama, Knocked Up and Marriage Story, which stars Scarlett Johnson and Adam Driver.
Love it!
Netflix will also be helping us get in the Christmas spirit with some delightful holiday flicks, including Four Christmases, Home for Christmas, Jack Whitehall: Christmas with my Father and of course, A Christmas Prince: The Royal Baby starring Kiwi actress Rose McIvor.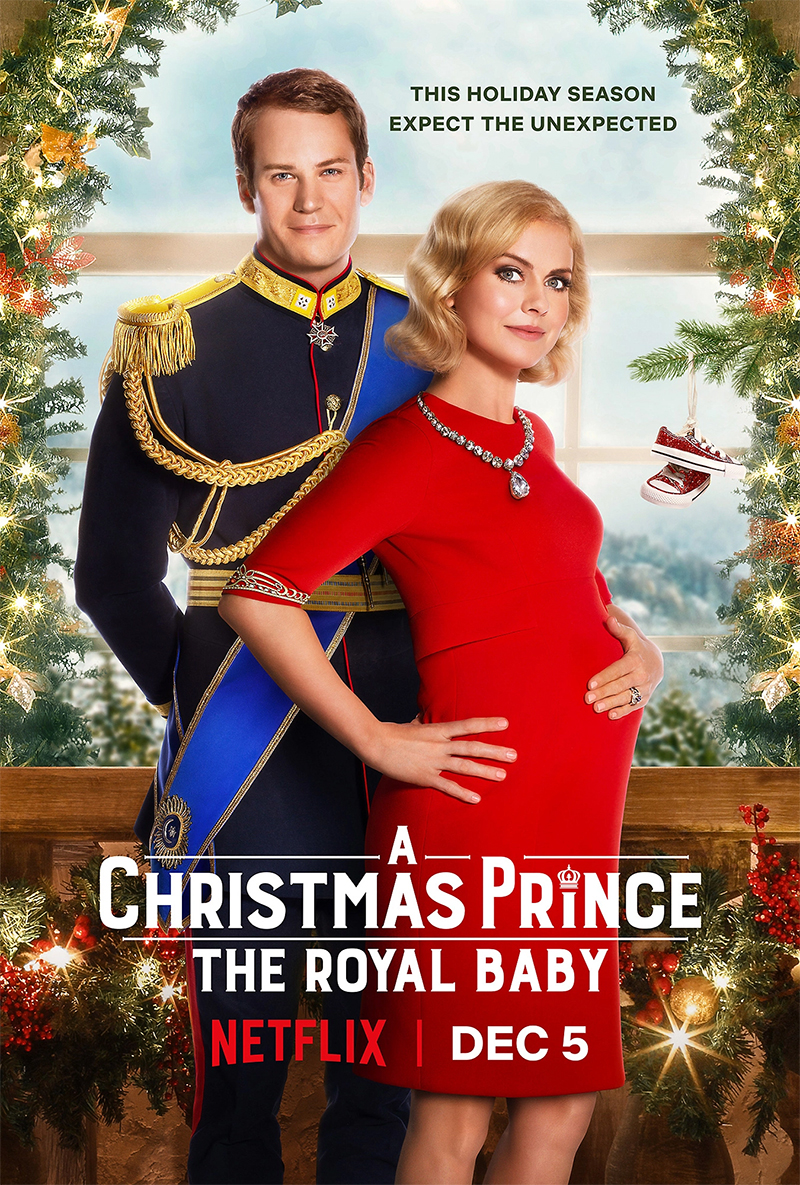 ... We'll bring the popcorn, you bring the blankets.
December 1

After Earth
Anaconda
Dead Kids
Fracture
Four Brothers
Four Christmases
Jackass Presents: Bad Grandpa
Rush Hour
Rush Hour 2
Teenage Mutant Ninja Turtles
Wiggle Wiggle Wiggle!: Season 1
December 2
A Cinderella Story: Christmas Wish
Team Kaylie: Part 2
December 3
Especial de Natal Porta dos Fundos: A Primeira Tentação de Cristo
Tiffany Haddish: Black Mitzvah
December 4
Let's Dance
Los Briceño
Magic for Humans: Season 2
December 5
A Christmas Prince: The Royal Baby
Apache: La vida de Carlos Tevez
Home for Christmas
In the Heart of the Sea 
V Wars 
December 6
Astronomy Club: The Sketch Show
Fuller House: Season 5 
Glow Up
Marriage Story 
Spirit Riding Free: The Spirit of Christmas
Teasing Master Takagi-san: Season 2
The Chosen One: Season 2
The Confession Killer
Three Days of Christmas
Triad Princess
Virgin River
December 8
Lady Bird
December 9
A Family Reunion Christmas
Amit Tandon: Family Tandoncies
December 10
Michelle Wolf: Joke Show
December 12
Jack Whitehall: Christmas with my Father
December 13
6 Underground
December 15
Adventure Time: Season 5 & 6
Chef
Going for Gold
Sucker Punch
December 16
Accepted
American Pie Presents: Band Camp
Baby Mama
Bring it On: All or Nothing
Honey
Honey 2
Knocked Up
Public Enemies
Ray
Spartacus
The Blues Brothers
The Invention of Lying
The Jackal
The Thing
Turbo
December 17
Ronny Chieng: Asian Comedian Destroys America!
December 18
A Quiet Place
Don't F**k With Cats: Hunting an Internet Killer
Soundtrack
December 19
After The Raid
Crazy Ex-Girlfriend: Season 4
Twice Upon a Time
Ultraviolet: Season 2
December 20
The Two Popes
The Witcher
December 22
Underworld: Blood Wars
December 24
CAROLE & TUESDAY: Part 2
Como caído del cielo
Crash Landing on You
John Mulaney & The Sack Lunch Bunch
Lost in Space: Season 2
TERRACE HOUSE: TOKYO 2019-2020: Part 2          
December 26
Fast & Furious Spy Racers
Le Bazar de la Charité
The App
You: Season 2
December 27
Kevin Hart: Don't F**k This Up
Oddball
The Gift
December 28
"Hot Gimmick: Girl Meets Boy" 
December 30
Alexa & Katie: Season 3
The Disastrous Life of Saiki K.: Reawakened
December 31
The Degenerates: Season 2
The Neighbor
Yanxi Palace: Princess Adventures