Here is what's being added to Netflix New Zealand in March!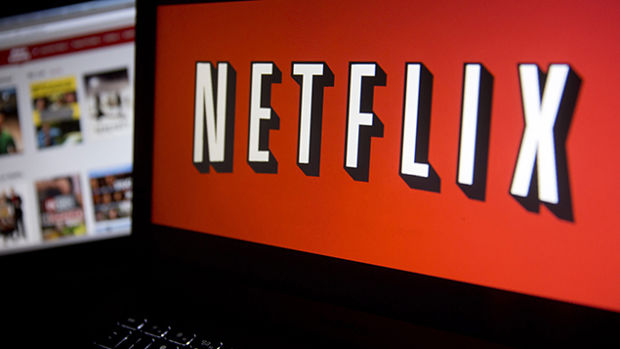 Can you believe it's nearly March already?!
Which means it's time to get excited about all the new TV shows and movies that are about to be added to Netflix!
And we are happy to say it's going to be a great, great binge-watching month.
Not only is there a ton of new series being added, including Suits: Season 7 New Episodes, Santa Clarita Diet: Season 3, Peaky Blinders: Season 4 and Queer Eye: Season 3.
But we will also be getting access to some great movies, including Wonder Woman, The Great Gatsby, The Hunger Games: Mockingjay - Part 2, Friends with Benefits, Despicable Me 2 & 3, and the Jurassic Park Trilogy.
READ MORE:
• Here are the secret Netflix codes that unlock tons of hidden movies and shows
• Netflix unveils creepy new TV series Dirty John based on terrifying true crime story
PLUS, one of our favourite sing-a-long movies (we're looking at you Mamma Mia!) is headed to our screens!
So, if you've been looking for the perfect excuse to sit on the couch for an entire weekend, look no further than the streaming giant ...
March 1
Northern Rescue
Cricket Fever: Mumbai Indians
Star Trek: Discovery
The Boy Who Harnessed the Wind
River's Edge
Your Son
Budapest
Losers
Larva Island: Season 2
Fast and the Furious 6
Jurassic Park Trilogy
Super Troopers
I, Robot
Superbad
Friends with Benefits
Just Go With It
Cloudy with a Chance of Meatballs
Annabelle
Paranormal Activity 4
District 9
21
Johnny English
Johnny English Reborn
The Scorpion King
Mamma Mia!
The Purge
Young Adult
Blade Runner: Theatrical Cut
Ghost Rider
Talladega Nights: The Ballad of Ricky Bobby
Pineapple Express
Colossal
March 2
Romance is a Bonus Book
March 3
Patriot Act with Hasan Minhaj: Volume 2
March 6
Secret City: Under the Eagle: Season 2
March 7
The Order
March 8
Shadow
Immortals
After Life
Formula 1: Drive to Survive
Bangkok Love Stories: Hey You!
Bangkok Love Stories: Innocence
Lady J
Juanita
Walk. Ride. Rodeo.
March 11
The Mummy
March 12
Terrace House: Opening New Doors: Part 6
Jimmy Carr: The Best of Ultimate Gold Greatest Hits
Schindler's List
Despicable Me 2
Ghostbusters
March 13
Triple Frontier
March 15
Love, Death & Robots
Turn Up Charlie
Las muñecas de la mafia: Season 2
If I Hadn't Met You
Queer Eye: Season 3
Dry Martina
Paskal
Burn Out
YooHoo to the Rescue
Robozuna: Season 2
Cloudy with a Chance of Meatballs 2
Arrested Development: Season 5 B
Grown Ups 2
March 16
Green Door
March 19
Amy Schumer Growing
March 20
Wonder Woman
March 21
Antoine Griezmann: The Making of a Legend
Peaky Blinders: Season 4
March 22
Carlo & Malik
Delhi Crime
Historia de un crimen: Colosio
Most Beautiful Thing
Selling Sunset
Mirage
The Dirt
ReMastered: The Miami Showband Massacre
Charlie's Colorforms City
The Hunger Games: Mockingjay - Part 2
Noah
March 23
The Great Gatsby
March 25
White House Down
March 26
Nate Bargatze: The Tennessee Kid
March 27
Despicable Me 3
March 28
Ainori Love Wagon: Asian Journey: Season 2
March 29
Santa Clarita Diet: Season 3
Osmosis
Traitors
15 August
Bayoneta
The Highwaymen
The Legend of Cocaine Island
Suits: Season 7 New Episodes
March 30
Z Nation: Season 4
March 31
El sabor de las margaritas
Trailer Park Boys: The Animated Series
Baywatch
On My Block: Season 2 (coming in March)