Here is what's being added to Netflix New Zealand this November!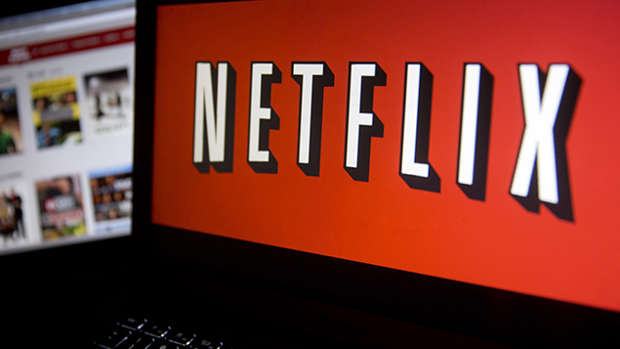 Netflix has just announced all the new TV shows and movies that are about to be added in November - and it is worth getting VERY excited over!
Because not only is it going to be a great binge-watching month ... it's also going to get you in a FESTIVE mood!
There's heaps of awesome new series being added, like 'The Sinner' and 'House Of Cards'.
READ MORE:
• Here are the secret Netflix codes that unlock tons of hidden movies and shows
• Netflix just revealed an awesome secret feature that literally no one knew existed
And we will also be getting access to some of our favourite movies, including 'Fifty Shades Darker', 'E.T. the Extra-Terrestrial', '17 Again', 'Crazy, Stupid, Love', and 'Horrible Bosses'.
PLUS, a ton of Christmas films will be gracing on our screens, from classics like 'The Polar Express' to Netflix originals like 'The Christmas Chronicles' and 'A Christmas Prince: The Royal Wedding'!
If you've been looking for the perfect excuse to sit on the couch for an entire weekend, the streaming giant is here to hook you up ...
November 1
Angela's Christmas
Follow This: Part 3
November 2
ReMastered: Tricky Dick & The Man in Black
They'll Love Me When I'm Dead
Brainchild
Trolls: The Beat Goes On!: Season 4
House of Cards: Season 6
The Holiday Calendar
The Other Side of the Wind
November 6
Shameless (U.S.): Season 8
November 8
Police Academy 7: Mission to Moscow
November 9
Super Drags
The Sinner: Season 2
Westside
Outlaw King
Medal of Honor
Spirit Riding Free: Season 7
Treehouse Detectives: Season 2
The Perfect Man
E.T. the Extra-Terrestrial
Ali G Indahouse
The Five-Year Engagement
Nitro Circus: The Movie
State of Play
An American Tail
Waterworld
November 10
Split
November 13
Warrior
November 15
May The Devil Take You
The Crew
Crazy, Stupid, Love
November 16
Cam
The Princess Switch
The Ballad of Buster Scruggs
Narcos: Mexico
The Kominsky Method
Ponysitters Club: Season 2
She-Ra and the Princesses of Power
Prince of Peoria
November 17
17 Again
Manchester by the Sea
November 19
Donald Glover: Weirdo
The Last Kingdom: Season 3
November 20
The Final Table
Sabrina
Kulipari: Dream Walker
Motown Magic
November 22
The Christmas Chronicles
Greenleaf: Season 3
Horrible Bosses
Blazing Saddles
November 23
Fugitiva
Frontier: Season 3
Sick Note: Season 2
November 24
Fifty Shades Darker
November 25
Good People
November 29
The Polar Express
November 30
The Great Wall
Vikings: Season 5
Death by Magic
1983
Baby: Season 1
F is for Family: Season 3
Nicky Jam: El Ganador
A Christmas Prince: The Royal Wedding
The World Is Yours
Spy Kids: Mission Critical: Season 2