Here is what's being added to Netflix New Zealand this October!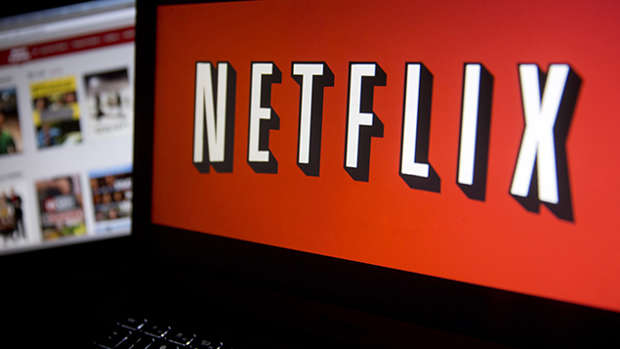 It's nearly October, which means it's time to get excited about all the new TV shows and movies that are about to be added to Netflix!
And it is safe to say it's going to be a great binge-watching month.
If you've been looking for the perfect excuse to sit on the couch for an entire weekend, the streaming giant is here to hook you up.
READ MORE:
• Here are the secret Netflix codes that unlock tons of hidden movies and shows
• Netflix just revealed an awesome secret feature that literally no one knew existed
Not only is there a ton of new series being added, including 'Riverdale' and 'Making A Murderer: Part 2'.
But we will also be getting access to some great movies, including 'The Intern', 'The Land Before Time', and 'Snow White and the Huntsman' ...

October 1
Legion
Michael Jackson's This Is It
Stomp the Yard
Obsessed
Under Suspicion
Against All Odds
Did You Hear About The Morgans?
October 2
MeatEater – Season 7
Joe Rogan: Strange Times
October 3
Lucifer – Season 3
Operation Finale
October 4
Creeped Out
Space Jam
The Man from U.N.C.L.E.
Violet Evergarden: Special
October 5
Big Mouth – Season 2
The Good Place – Season 3 (weekly episodes)
Little Things – Season 2
The Rise of Phoenixes (weekly episodes)
Super Monsters – Season 2
Little Things – Season 1
Super Monsters Save Halloween
Dancing Queen
YG Future Strategy Office
Elite
Malevolent
Private Life
Ted
The Savages
Bean: The Ultimate Disaster Movie
Casino
Contraband
The Land Before Time
October 6
What Lies Beneath
October 8
Mo Amer: The Vagabond
October 9
Terrace House: Opening New Doors – Part 4
October 10
22 July
October 11
Riverdale – Season 3 (weekly episodes)
The Shannara Chronicles – Season 2
The Story of Us with Morgan Freeman – Season 1
Salt Fat Acid Heat
The Hangover: Part II
Striptease
October 12
Tarzan and Jane – Season 2
The Boss Baby: Back in Business – Season 2
The Curious Creations of Christine McConnell
FightWorld
The Haunting of Hill House
Apostle
Errementari: The Blacksmith and the Devil
Feminists: What Were They Thinking?
ReMastered: Who Shot the Sheriff?
October 13
Dynasty – Season 2 (weekly episodes)
October 14
Arrow – Season 6
A Taiwanese Tale of Two Cities (weekly episodes)
October 15
The Seven Deadly Sins: Revival of the Commandments
October 16
Black Lightning – Season 2 (weekly episodes)
Ron White: If You Quit Listening, I'll Shut Up
October 17
Snow White and the Huntsman
American Gangster
Accepted
Couples Retreat
The Trust
October 18
Pan
October 19
Hip-Hop Evolution – Season 2
Marvel's Daredevil – Season 3
Making A Murderer – Season 2
Larva Island
Best.Worst.Weekend.Ever. (limited series)
Accidentally in Love
Haunted
Wanderlust
Derren Brown: Sacrifice
Illang: The Wolf Brigade
Gnome Alone
The Night Comes For Us
October 20
Seven Psychopaths
October 21
Robozuna
Extraction
October 22
Arrival
October 23
Adam Sandler: 100% Fresh
October 24
Bodyguard
October 25
Great News – Season 2
The Letdown – Season 1
The Commuter
The Intern
Poseidon
October 26
Castlevania – Season 2
Chilling Adventures of Sabrina
Terrorism Close Calls
Dovlatov
Been So Long
Jefe
Shirkers
October 27
Girl From Nowhere
October 28
Patriot Act with Hasan Minhaj (weekly episodes)
October 30
Fate/EXTRA Last Encore: Illustrias Geocentric Theory
The Degenerates
October 31
GUN CITY