Here is what's coming to Netflix New Zealand this August!
Publish Date

Thursday, 26 July 2018, 9:35AM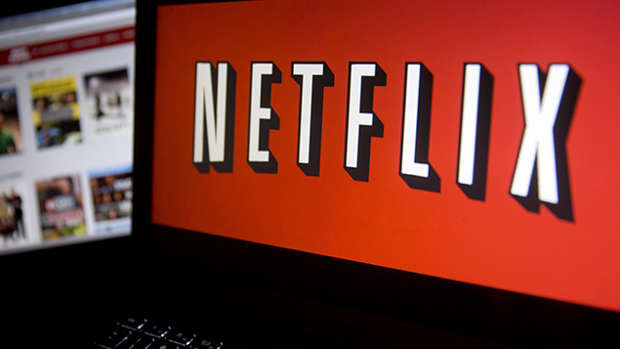 If you're a lover of classic movies then get excited!
Because Netflix has just announced the TV shows and movies that will be added to the streaming giant in August - and it's going to be a great binge-watching month!
Not only is there a ton of new series being added - including the new show from 'Simpsons' creator Matt Groening, 'Disenchantment', and the controversial "fat-shaming" series, 'Insatiable'.
READ MORE:
• Here are the secret Netflix codes that unlock tons of hidden movies and shows
• Netflix just revealed an awesome secret feature that literally no one knew existed
We will also be getting access to HEAPS of classic hit movies, including 'Pride & Prejudice', 'The Bodyguard', 'City Of Angels', '' AND 'Gremlins'!
So without further ado, here's your excuse to sit on the couch for the entire weekend binge-watching TV...
August 1
Switched - Season 1
Happy Valley - Season 2
Animal Kingdom - Season 3 (weekly episodes)
Meteor Garden (weekly episodes)
Edge Of Fear
The thirteenth Floor
Lakeview Terrace
Midnight Express
The Stepfather
Beverly Hills Ninja
August 2
Star Trek Beyond
Attack On Wall Street
The Departed
August 3
Cocoain Coast - Season 1
I AM A KILLER - Season 1
Marching Orders - Season 1
Shooter - Season 3 (weekly episodes)
Dinotrux Supercharged - Season 3
Brij Mohan Amar Rahe
Like Father
August 4
Flavours Of Youth - International version
Mr. Sunshine - Season 1 (weekly episodes)
Pride & Prejudice
Charlie St. Cloud
Hot Fuzz
Tower Heist
Bring It On: In It To Win It
August 8
Ouija: Origin Of Evil
August 9
Perdida
Get Hard
August 10
72 Dangerous Animals: Asia
Afflicted - Season 1
All About The Washingtons - Season 1
Insatiable - Season 1
La Casa De Las Flores - Season 1
Million Pound Menu - Season 1
The Ponysitters Club - Season 1
Voltron: Legendary Defender - Season 7
Demitri Martin: The Overthinker
The Package
Zion
August 14
Sully
Who Gets The Dog?
August 15
Adventures In Public School
August 16
The Bodyguard
City Of Angels
August 17
Ultraviolet - Season 1
Disenchantment - Season 1
Magic For Humans - Season 1
Stay Here - Season 1
Pinky Malinky - Season 1
Spirit Riding Free - Season 6
To All The Boys I've Loved Before
The Motive
August 18
My Sister's Keeper
August 21
Bates Motel - Season 5
August 22
Marlon - Season 2
American Honey
August 23
Great News - Season 1
Deadwind - Season 1
Follow This
Dirty Harry
August 24
Ghoul - Season 1
The Innocents - Season 1
Ask The Storybots - Season 2
Trolls: The Beat Goes On! - Season 3
Bret Kreischer: Secret Time
The After Party
August 29
Batman and Harley Quinn
August 30
GoddFellas
Gremlins
August 31
Inside The Criminal Mind - Season 1
Ozark - Season 2
Paradise PD - Season 1
Ultimate Beastmaster Australia: Survival Of The Fittest
The Comedy Lineup - Part 2
The Laws Of Thermodynamics