Here is what's coming to Netflix New Zealand this March!
Publish Date

Friday, 23 February 2018, 10:39AM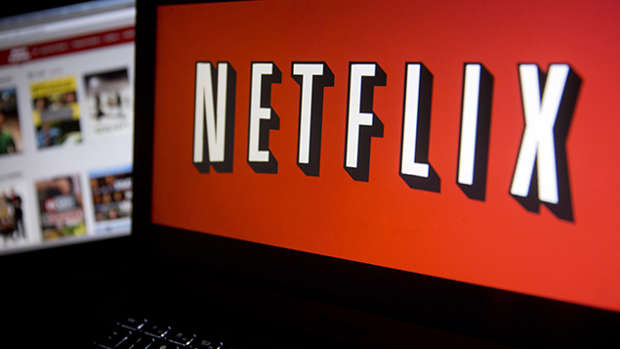 Get excited...
Netflix has just announced the TV shows and movies that will be added to the streaming service in March - and it's going to be a good month!
Not only is there a ton of new episodes of our favourites shows being added; we will also be getting access to multiple hit movies, including 'Zoolander 2', 'What We Do In The Shadows', 'I, Robot', 'The Mask of Zorro' AND 'WONDER WOMAN'!
READ MORE:
• Here are the secret Netflix codes that unlock tons of hidden movies and shows
So without further ado, here's your excuse to sit on the couch for the entire weekend binge-watching TV...
March 1
21 Thunder - Season 1
Queen Of the South - Season 1
Homeland - Season 6
Bordertown - Season 1
Adel Karam: Live From Beirut
The Mask Of Zorro
Zoolander 2
Deathgrip
What We Do In The Shadows
The Purge: Election Year
What's The Worst That Could Happen?
Super Troopers
I, Robot
Last Knights
Love Beats Rhymes
March 2
Girls Incarcerated - Season 1
Ghost Wars - Season 1
Flint Town - Season 1
Voltron: Legendary Defender: Season 5
B: The Beginning - Season 1
Malena Pichot: Estuipdez Compleja
Natalia Valdebenito: El Especial
Les Affames
March 3
Ricki And The Flash
Man Up
March 4
F The Prom
March 6
Borderliner - Season 1
Black Lightning - Season 1 (weekly episodes)
Gad Elmaleh: American Dream
March 8
Marvel's Jessica Jones - Season 2
Riverdale - Season 2 (weekly episodes)
Ladies First
Anomalisa
March 9
Love - Season 3
My Next Guest Needs No Introduction with David Letterman: Malala Yousafzai
Nailed It - Season 1
Collateral - Limited Series
Trolls: The Beat Goes On! - Season 2
A.I.C.O Incarnation - Season 1
The Ousider
March 10
Dynasty - Season 1 (weekly episodes)
Pixels
March 12
Annihilation
Kygo: Live At The Hollywood Bowl 
March 13
Terrance House: Opening New Doors - Part 1
Stretch Armstrong: The Breakout
Children of the Whales - Season 1
Ricky Gervais: Humanity
March 15
Tabula Rasa - Season 1
The Hollywood Masters - Season 2
Power Rangers Ninja Steel - Season 1
Born in China
Friend Request
March 16
Edha - Season 1
Wild Wild Country - Season 1
Spirit Riding Free - Season 4
Benji
The Legacy Of A Whitetail Deer Hunter
Take Your Pills
March 17
Spotlight
Dope
March 18
Cars 3
March 19
In Search Of Fellini
March 20
The Standups - Season 2
Wonder Woman
Wish Upon
March 21
Shadowhunters: The Mortal Instruments - Season 3 (weekly episodes)
March 22
Godzilla
Everything, Everything
Warcraft
March 23
The Mechanism - Season 1
The Defiant Ones - Limited Series
Requiem - Season 1
Alexa & Katie - Season 1
Santa Clarita Diet - Season 2
Dinotrux Supercharged - Season 2
Tyrant - Season 3
SWORDGAI The Animation: Part 1
Game Over, Man!
Layla M.
March 26
How To Get Away With Murder - Season 3
March 30
A Series Of Unfortunate Events - Season 2
Trump: An American Dream - Season 1
Trailer Park Boys - Season 12
Rapture - Season 1
Reboot: The Guardian Code - Season 1
First Match
Happy Anniversary
The Titan
March 31
Australia
That's My Boy
100 Men