Here's everything that's being added to Netflix New Zealand in December 2020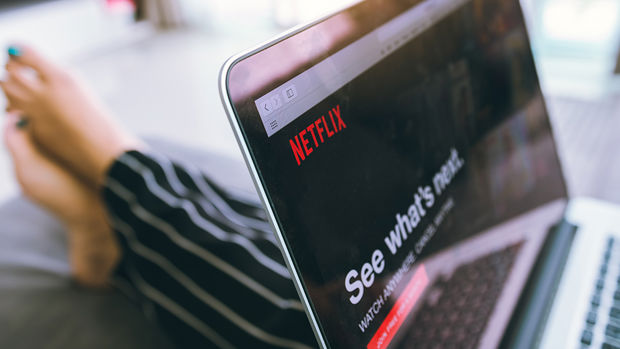 Netflix has given us some binge-worthy gems in 2020 ...
Now the streaming service has unveiled what small screen goodies are in store for us this December!
In December we can get into the highly anticipated new show Bridgerton - from the creator of Grey's Anatomy - the terrifying documentary The Ripper, and a new seasons of Big Mouth and   Chilling Adventures of Sabrina.
Amazing!
There are also some great flicks to enjoy, including, Wedding Crashers, Inception, The Dark Knight,  I, Tonya, Call Me by Your Name, Bridget Jones's Diary and more!
... Enjoy!
December 1
Angela's Christmas Wish
Angus, Thongs and Perfect Snogging
Batman: Mask of the Phantasm
Batman Returns
Click
Final Destination 2
Fright Night
Ghostbusters
Hitch
Inception
Jackass 2.5
Natalie Palamides: Nate - A One Man Show
New York Minute
The Dark Knight 
The Holiday Movies That Made Us
The Hunger Games
The Hunger Games: Catching Fire
The Hunger Games: Mockingjay - Part 1
The Hunger Games: Mockingjay - Part 2
The Sapphires
Vendetta
Wedding Crashers
December 2
Alien Worlds
Ari Eldjárn: Pardon My Icelandic
Fierce
Hazel Brugger: Tropical
December 3
Break
Chico Bon Bon and the Very Berry Holiday
Just Another Christmas (Tudo Bem No Natal Que Vem)
December 4
Big Mouth: Season 4
Bombay Rose
Captain Underpants Mega Blissmas
Christmas Crossfire (Wir Können Nicht Anders)
Leyla Everlasting
MANK
Selena: The Series
Sweet River
December 5
Detention
Mighty Express: A Mighty Christmas
December 6
Mission: Impossible
Mission: Impossible II
Mission: Impossible III
December 8
Emicida: AmarElo - É Tudo Para Ontem
Lovestruck in the City
Mr. Iglesias: Part 3
Spirit Riding Free: Ride Along Adventure
Super Monsters: Santa's Super Monster Helpers
December 9
Ashley Garcia: Genius in Love: Christmas
Rose Island (L'Incredibile storia dell'Isola Delle Rose)
The Big Show Show: Christmas
The Surgeon's Cut
December 10
Alice in Borderland
December 11
A Trash Truck Christmas
Canvas
Giving Voice
The Mess You Leave Behind (El desorden que dejas)
The Prom
December 14
A California Christmas
Hilda: Season 2
Tiny Pretty Things
December 15
Song Exploder: Volume 2
December 16
Anitta: Made In Honorio
BREAK IT ALL: The History of Rock in Latin America
How To Ruin Christmas: The Wedding
Run On
The Ripper
Vir Das: Outside In - The Lockdown Special
December 18
Home for Christmas: Season 2
Ma Rainey's Black Bottom
Sweet Home
December 19
The LEGO Movie 2: The Second Part
December 21
I, Tonya
December 22
London Hughes: To Catch a D*ck
Rhyme Time Town Singalongs
Shaun the Sheep: The Farmer's Llamas
December 23
The Midnight Sky
Transformers Rescue Bots Academy: Season 2
Your Name Engraved Herein
December 25
Bridgerton
Grandma's Last Wishes (El testamento de la abuela)
December 26
DNA
Fast & Furious Spy Racers: Season 3: Sahara
Go! Go! Cory Carson: Season 3
The Magic School Bus Rides Again In the Zone
December 28
A Love So Beautiful
Call Me by Your Name
Cops and Robbers
December 30
Best Leftovers Ever!
Equinox
Transformers: War For Cybertron Trilogy: Chapter 2: Earthrise
December 31
Best of Stand-Up 2020
Bridget Jones's Diary
Chilling Adventures of Sabrina: Part 4
Step Up
The Flintstones