Here's everything that's being added to Netflix New Zealand in February 2022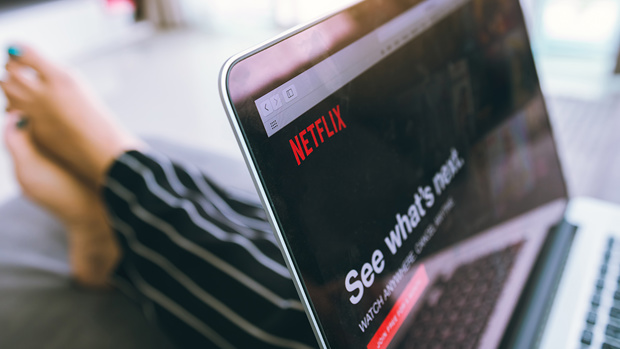 February is upon us, which means it's time to get excited about all the new TV shows and movies that are about to be added to Netflix!
The streaming giant has already given us plenty of binge-worthy gems this year and it seems there's a lot more to look forward to.
In January we will be getting sweet watches such as Sweet Magnolias: Season 2, true crime doco The Tinder Swindler and Love is Blind: Season 2. and more!
So without further ado, here is what's about to hit our screens!
Here's everything coming to Netflix in February
February 1
Raising Dion: Season 2
My Best Friend Anne Frank (Mijn beste vriendin Anne Frank)
Gabby's Dollhouse: Season 4
Red Dog: True Blue
Unsound
February 2
Dark Desire: Season 2
The Tinder Swindler
MeatEater Season 10 Part 2
February 3
Murderville
Finding Ola
Kid Cosmic: Season 3
February 4
Sweet Magnolias: Season 2
Through My Window
Looop Lapeta
February 8
Love is Blind Japan (weekly episodes from 08/02/2022)
Ms. Pat: Y'all Wanna Hear Something Crazy?
Child of Kamiari Month
February 9
Ideias à Venda
Disenchantment: Part 4
The Privilege
Only Jokes Allowed
Catching Killers: Season 2
February 10
Until Life Do Us Part
Into the Wind
February 11
Inventing Anna
Toy Boy: Season 2
Love Is Blind: Season 2 (weekly episodes from 11/02/2022)
Love Tactics (Ask Taktikleri)
Love and Leashes
Anne+: The Film
Tall Girl 2
Bigbug
February 12
Forecasting Love and Weather
Twenty Five Twenty One
February 14
Devotion, a Story of Love and Desire
Fishbowl Wives
February 15
Ridley Jones: Season 3
February 16
Thirty-Nine
Swap Shop: Season 2
jeen-yuhs: A Kanye Trilogy (new episodes weekly from 16/02/2022)
Secrets of Summer
February 17
Young Wallander: Killer's Shadow
Erax
Heart Shot
Forgive Us Our Trespasses
Fistful of Vengeance
Mo Gilligan: There's Mo to Life
Keeping Up with the Kardashians: Season 9
Keeping Up with the Kardashians: Season 10
February 18
One of Us Is Lying
Space Force: Season 2
Rabbids Invasion Special: Mission to Mars
Texas Chainsaw Massacre
Downfall: The Case Against Boeing
The Cuphead Show!
February 20
Don't Kill Me
February 22
Cat Burglar
Race: Bubba Wallace
February 23
UFO
February 24
Karma's World Music Videos
February 25
Back to 15
Merlí. Sapere Aude
Vikings: Valhalla
Tyler Perry's A Madea Homecoming
Restless
February 28
My Wonderful Life
Coming soon in February
Business Proposal
Love, Life & Everything in Between
Juvenile Justice