Here's everything that's being added to Netflix New Zealand in June 2021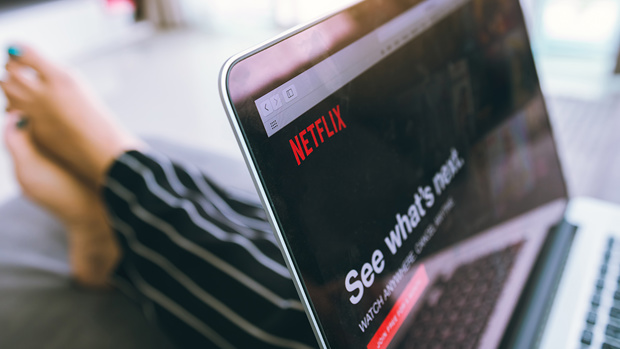 June is upon us, which means it's time to get excited about all the new TV shows and movies that are about to be added to Netflix!
The streaming giant has already given us plenty of binge-worthy gems this year ... and it seems there's a lot more to look forward to.
In June we will be getting sweet movies like Sweet Tooth produced by Robert Downey Jr., true-crime series Sophie: A Murder in West Cork, Down to Earth with Zac Efron, The World's Most Amazing Vacation Rentals, and more!
So without further ado, here is what's about to hit our screens!
June 1

Super Monsters: Once Upon a Rhyme

June 2

Carnaval

June 3
Creator's File: GOLD
Summertime: Season 2
Dancing Queens
Pretty Guardian Sailor Moon Eternal The Movie: Part 1 / Part 2
Alan Saldaña: Locked Up

June 4
Sweet Tooth
Feel Good: Season 2
Trippin' with the Kandasamys
Sweet & Sour
Xtreme
Breaking Boundaries: The Science of Our Planet
Human: The World Within
June 5

Kitty Love: An Homage to Cats
June 7

Puberty Blues: Seasons 1 - 2
June 9

Fresh, Fried & Crispy
Awake
Tragic Jungle
June 10

Locombianos
June 11

Lupin: Part 2
Skater Girl
Wish Dragon
Trese
Down to Earth with Zac Efron: Season 1
June 12

Love (ft. Marriage and Divorce): Season 2
Last Christmas
June 14

Elite Short Stories: Guzmán Caye Rebe
June 15

Workin' Moms: Season 5
Elite Short Stories: Nadia Guzmán
Rhyme Time Town: Season 2
Unwind Your Mind
June 16

Elite Short Stories: Omar Ander Alexis
Silver Skates
Penguin Town
June 17

Black Summer: Season 2
Hospital Playlist: Season 2
The Gift: Season 3
Elite Short Stories: Carla Samuel 
Katla
June 18

The Rational Life
Elite: Season 4 
The World's Most Amazing Vacation Rentals
A Family
Jagame Thandhiram
Rurouni Kenshin: The Final
Fatherhood
June 20

Nevertheless
June 22

This Is Pop
Gemini Man
June 23

Too Hot to Handle: Season 2
The House of Flowers: The Movie
Good on Paper
Murder by the Coast
June 24

The Naked Director: Season 2
Sisters on Track
Godzilla Singular Point
June 25

The A List: Season 2
Sex/Life
June 26

Wonder Boy
June 28

The Seven Deadly Sins: Dragon's Judgement
June 29

Black Lightning: Season 4
StarBeam: Season 4
June 30

America: The Motion Picture
Prime Time
Sophie: A Murder in West Cork
Coming soon in June

Ray
Jiva!
So Not Worth It
Ali & Ratu Ratu Queens
Record of Ragnarok