Here's everything that's being added to Netflix New Zealand in November 2021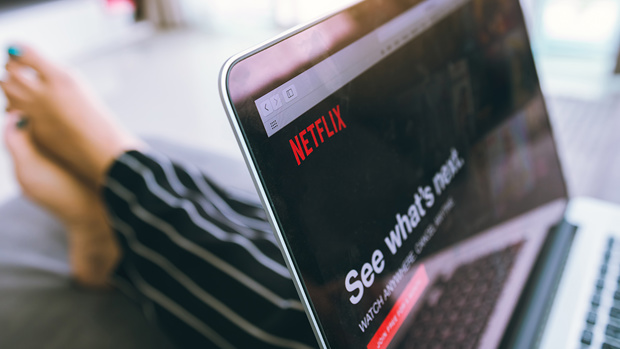 November is upon us, which means it's time to get excited about all the new TV shows and movies that are about to be added to Netflix!
The streaming giant has already given us plenty of binge-worthy gems this year and it seems there's a lot more to look forward to.
In November we will be getting sweet watches like Tiger King 2, the new season of Big Mouth, Riverdale, The Princess Switch 3: Romancing the Star, Kiwi thriller Coming Home in the Dark ... and more!
So without further ado, here is what's about to hit our screens!
November 1
The Claus Family 
SeaChange: Season 1 - 3 
The Coming Back Out Ball 
Wild Wild West
November 2
Camp Confidential: America's Secret Nazis 
Ridley Jones: Season 2 
November 3
The Harder They Fall 
Lords of Scam 
November 4
Catching Killers 
November 5
The Club
The Unlikely Murderer
Big Mouth: Season 5 
Glória 
Narcos: Mexico: Season 3 
Meenakshi Sundareshwar 
Love Hard 
We Couldn't Become Adults 
Yara 
Zero to Hero 
A Cop Movie 
November 6 
Arcane
Father Christmas Is Back
November 9
Swap Shop
Your Life Is a Joke 
November 10
Gentefied: Season 2 
Passing  
Animal 
November 11
Love Never Lies
November 12
Red Notice
November 15
Lies and Deceit
Jack Frost  
November 16
Johnny Test's Ultimate Meatloaf Quest 
StoryBots: Laugh, Learn, Sing
The Dressmaker 
November 17
Riverdale: Season 6
Christmas Flow
Tear Along the Dotted Line 
Tiger King 2 
Keeping Up with the Kardashians: Season 7 - 8
November 18
The Princess Switch 3: Romancing the Star 
Carlos Ballarta: False Prophet 
Lead Me Home 
Dogs in Space
November 19
Hellbound
Blown Away: Christmas
Cowboy Bebop
Love Me Instead
Dhamaka 
tick, tick...BOOM! 
Procession 
The Mind, Explained: Season 2 
Extinct 
November 20
New World
November 22
Outlaws 
November 23
Masters of the Universe: Revelation: Part 2
Reasonable Doubt: A Tale of Two Kidnappings  
Waffles + Mochi's Holiday Feast
November 24
Selling Sunset: Season 4 
True Story 
Bruised 
Robin Robin
November 25
F is for Family: Season 5 
Super Crooks 
November 26
Light the Night: Part 1 
School of Chocolate 
Green Snake 
A Castle For Christmas
Spoiled Brats 
Dig Deeper: The Disappearance of Birgit Meier 
November 28
Elves 
November 29
14 Peaks: Nothing is Impossible
November 30
The Summit of the Gods
More the Merrier 
Charlie's Colorforms City: Classic Tales with a Twist 
Charlie's Colorforms City: Snowy Stories 
Charlie's Colorforms City: The Lost Valentines Musical 
Coming Home in the Dark 
Coming Soon in November
Decoupled 
Happiness Ever After