Here's everything that's being added to Netflix New Zealand in September 2021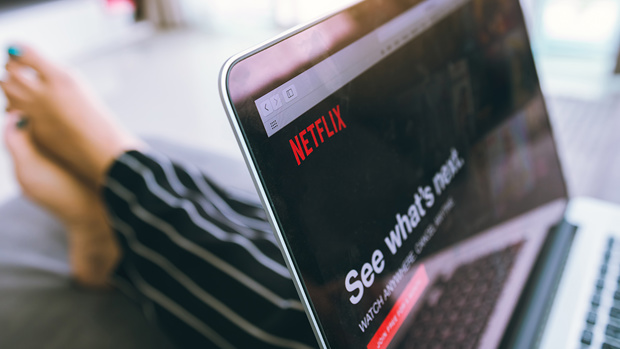 September is upon us, which means it's time to get excited about all the new TV shows and movies that are about to be added to Netflix!
The streaming giant has already given us plenty of binge-worthy gems this year and it seems there's a lot more to look forward to.
In September we will be getting sweet shows like the new season of Nailed It!, A Star Is Born, The Witches, Sex Education, He-Man and the Masters of the Universe, The Circle ... and more!
So without further ado, here is what's about to hit our screens!
September 1
How to Be a Cowboy 
Turning Point: 9/11 and the War on Terror 
A Star Is Born
The Shiralee 1 
Blindspot: Seasons 1-5 
September 2
Q-Force
Afterlife of the Party 
September 3
Money Heist Part 5: Volume 1 
Sharkdog 
Dive Club
September 6
Countdown: Inspiration4 Mission to Space 
September 7
On the Verge 
Untold: Breaking Point
Kid Cosmic: Season 2
Octonauts: Above & Beyond 
September 8
The Circle: Season 3 (Weekly episodes)
Into the Night: Season 2 
JJ+E
September 9
The Women and the Murderer 
Blood Brothers: Malcolm X & Muhammad Ali 
September 10
Metal Shop Masters 
Lucifer: The Final Season
Kate 
Prey 
The Witches 
September 14
The World's Most Amazing Vacation Rentals: Season 2
Jack Whitehall: Travels with My Father: Season 5 
A StoryBots Space Adventure
You vs. Wild: Out Cold 
September 15
Too Hot To Handle Latino (Weekly episodes)
Nailed It!: Season 6 
Nightbooks 
Schumacher 
September 16
Final Space: Season 3 
My Heroes Were Cowboys 
He-Man and the Masters of the Universe 
September 17
Squid Game
Chicago Party Aunt 
Sex Education: Season 3 
The Father Who Moves Mountains 
Ankahi Kahaniya 
The Stronghold  
September 19
Ladies in Black 
September 21
Love on the Spectrum: Season 2
Go! Go! Cory Carson: Chrissy Takes the Wheel
September 22
Dear White People: Volume 4 
Jaguar 
Confessions of an Invisible Girl
Intrusion 
Monsters Inside: The 24 Faces of Billy Milligan
Hating Peter Tatchell 
September 23
Je Suis Karl
September 24
Jailbirds New Orleans 
Blood & Water: Season 2 
Midnight Mass 
Ganglands (Braqueurs)
The Starling 
Vendetta: Truth, Lies and The Mafia 
My Little Pony: A New Generation 
September 28
Attack of the Hollywood Clichés! 
Ada Twist, Scientist
September 29
The Chestnut Man
MeatEater: Season 10 Part 1 
Friendzone
Sounds Like Love 
No One Gets Out Alive
September 30
Love 101: Season 2 
Luna Park 
Coming Soon in September
Kota Factory: Season 2
Bangkok Breaking
Crime Stories: India Detectives
Baki Hanma