Here's how Kiwis can get their hands on $9 margaritas for International Margarita Day TODAY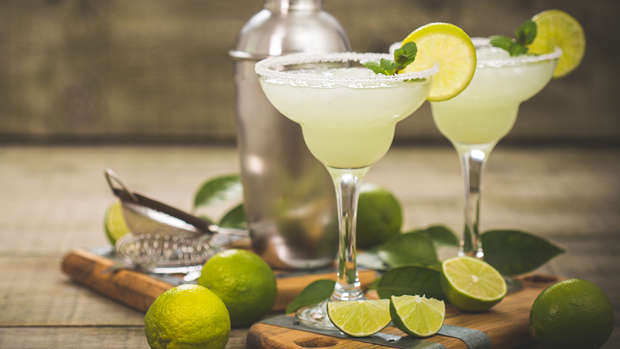 Honestly, who doesn't like a refreshing tequila-filled Margarita?
Well now, there's even more reason to celebrate our favourite cocktails, because today happens to be International Margarita Day!
That's right, on February 22 every year the delicious concoction – which features tequila, triple sec, various fruit juices, classically lemon or lime, and that iconic salt rim - is celebrated around the world.
Cheers to that!
What's more, is many establishments are getting in on the important holiday offering up some marg specials.
For instance, Mexican restaurant Mexico – which has locations in Auckland, Hamilton, Tauranga, Wellington and Christchurch – will be selling their classic margaritas for just $9 a glass!
Um, yes, please!
However, if you're more interested in celebrating International Margarita Day at home, check out Annabel Langbein's recipe for the perfect margarita at eatwell.co.nz.
Happy International Margarita Day!